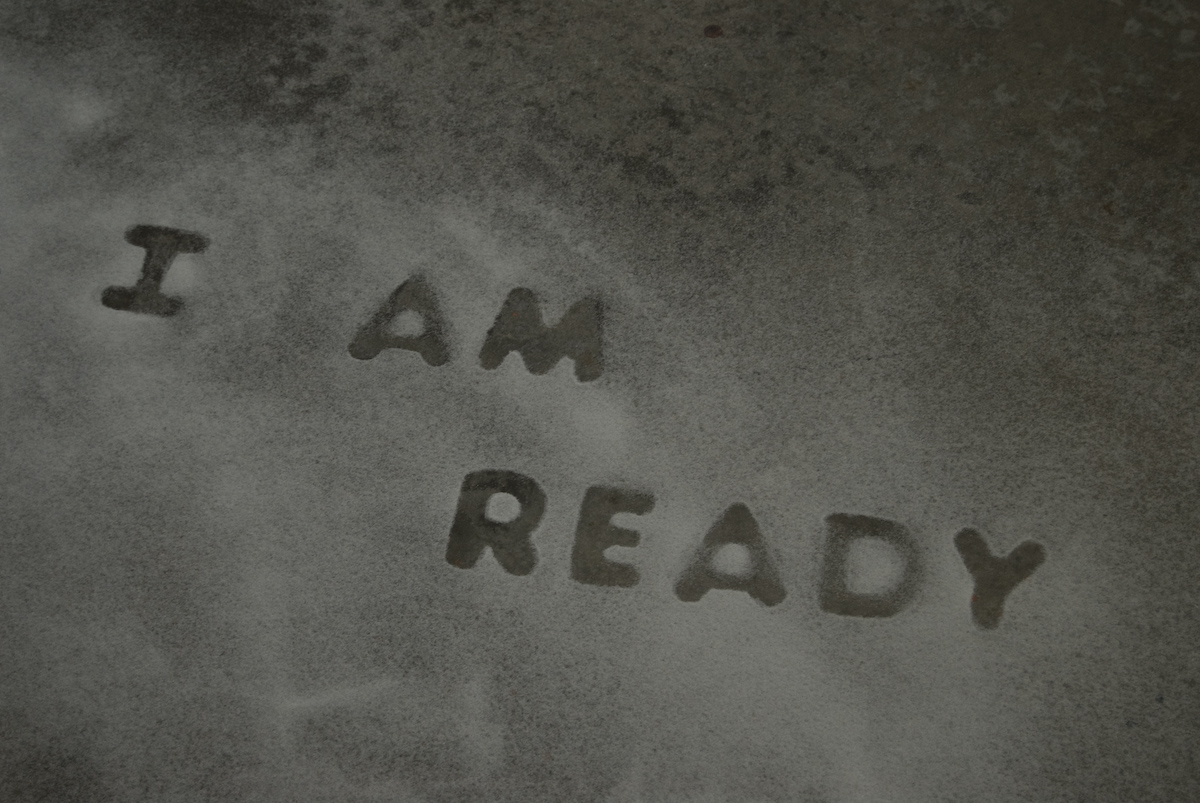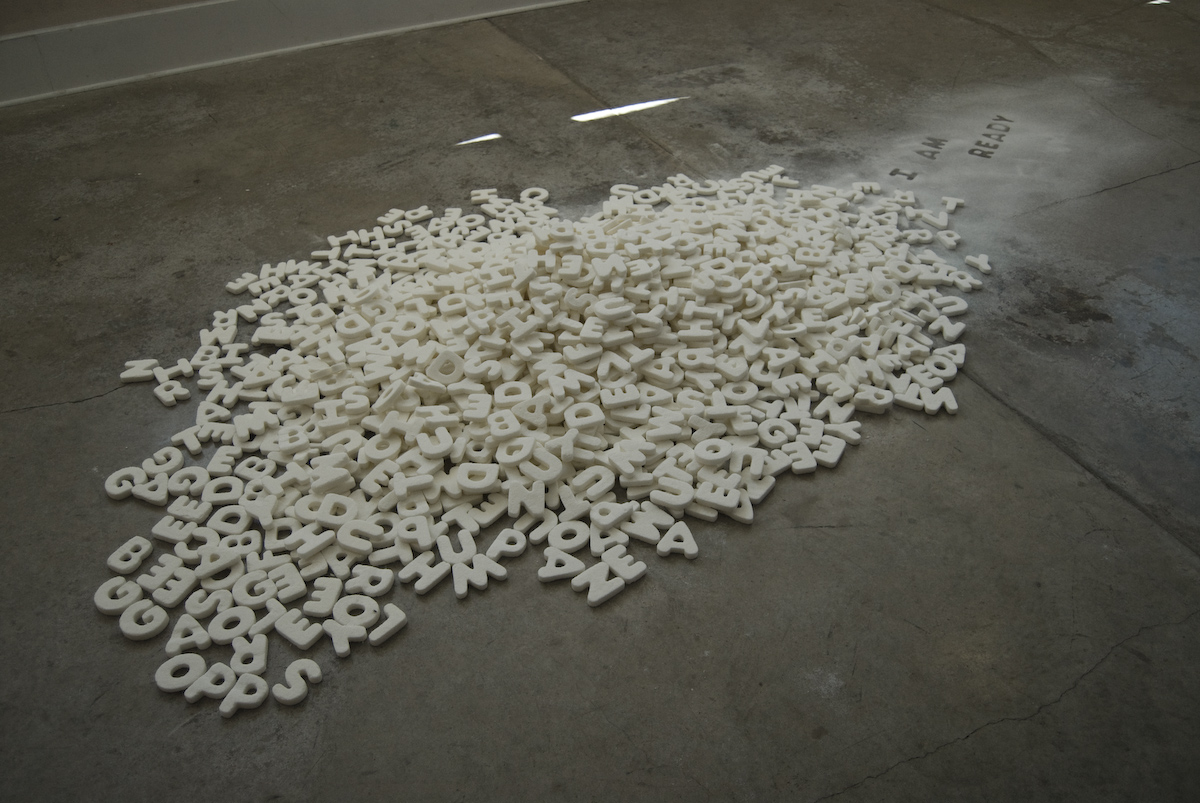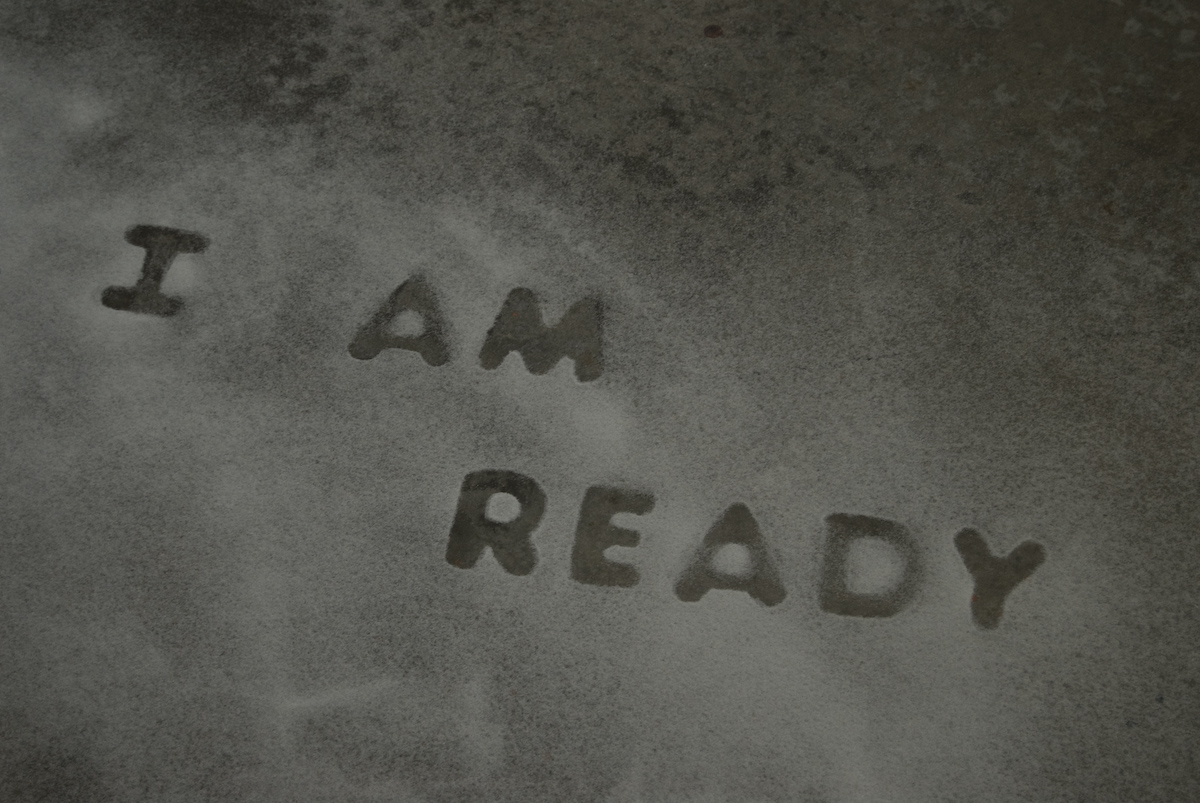 Waiting (detail)
Sugar
Installation est. 12"h x 3'w x 8'd
*Installation Detail shown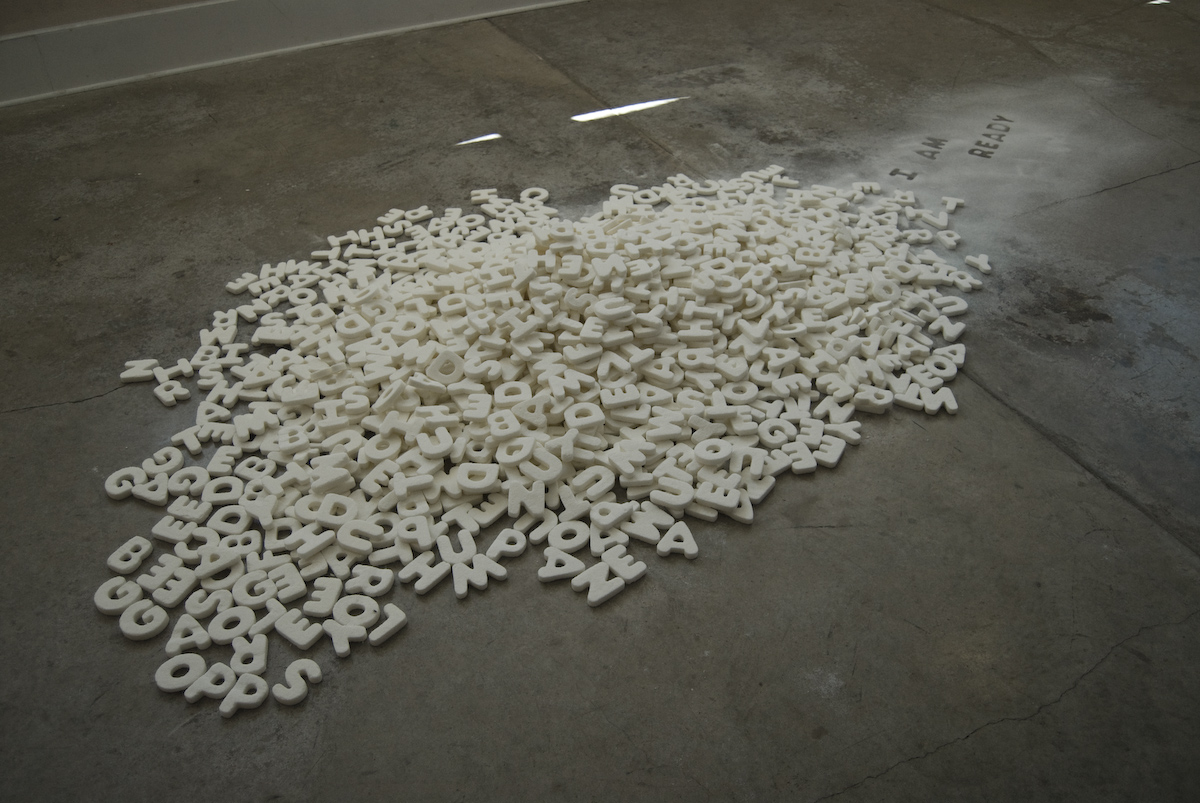 Waiting
This piece is comprised of over 1,100 cast sugar letters, the entire text of an actual poem, broken down by number of times each letter of the alphabet appeared. Corresponding letters were cast to match the actual text of the poem. In the end, the words of the poem no longer mattered...only the activity of creating words, letters, to fill the time, while waiting to join a loved one who had passed. I wanted my process to mimic the poem's sadness and futility of labor and language. The sugar casting is done using a Day of the Dead sugar skull recipe, for on that day, the living are thought to communicate freely with departed souls. I hoped that the recipe could conjure up some of the magic of this day.
The words "I am Ready" are invented text, not found in the poem. They utilize the negative space of the floor with loose, sprinkled sugar. This fragile portion of the piece was most vulnerable to visitors. In the spaces in between, the meaning of the poem is revealed, much as life reveals itself in the quiet spaces between our everyday busyness. I wanted the piece to work without the knowledge of the poem, as well. Once words are done away with, we are left receptive and open to change. We are ready. I am ready.
Waiting (with audience wear and tear)
Visitors often approach work in unusual materials, displayed on the floor, with little or no regard, much to my curiosity and sometimes dismay. During this exhibition visitors rearranged components of the piece weekly, spelling their names, random words and even running over the loose sugar with a children's stroller. Some visitors attempted to resurrect the scattered letters and I would come in to find the pile higher and tighter in arrangement. When the piece was displayed in a different exhibition/location, I found evidence of one of the letters having been sucked on/partially eaten.