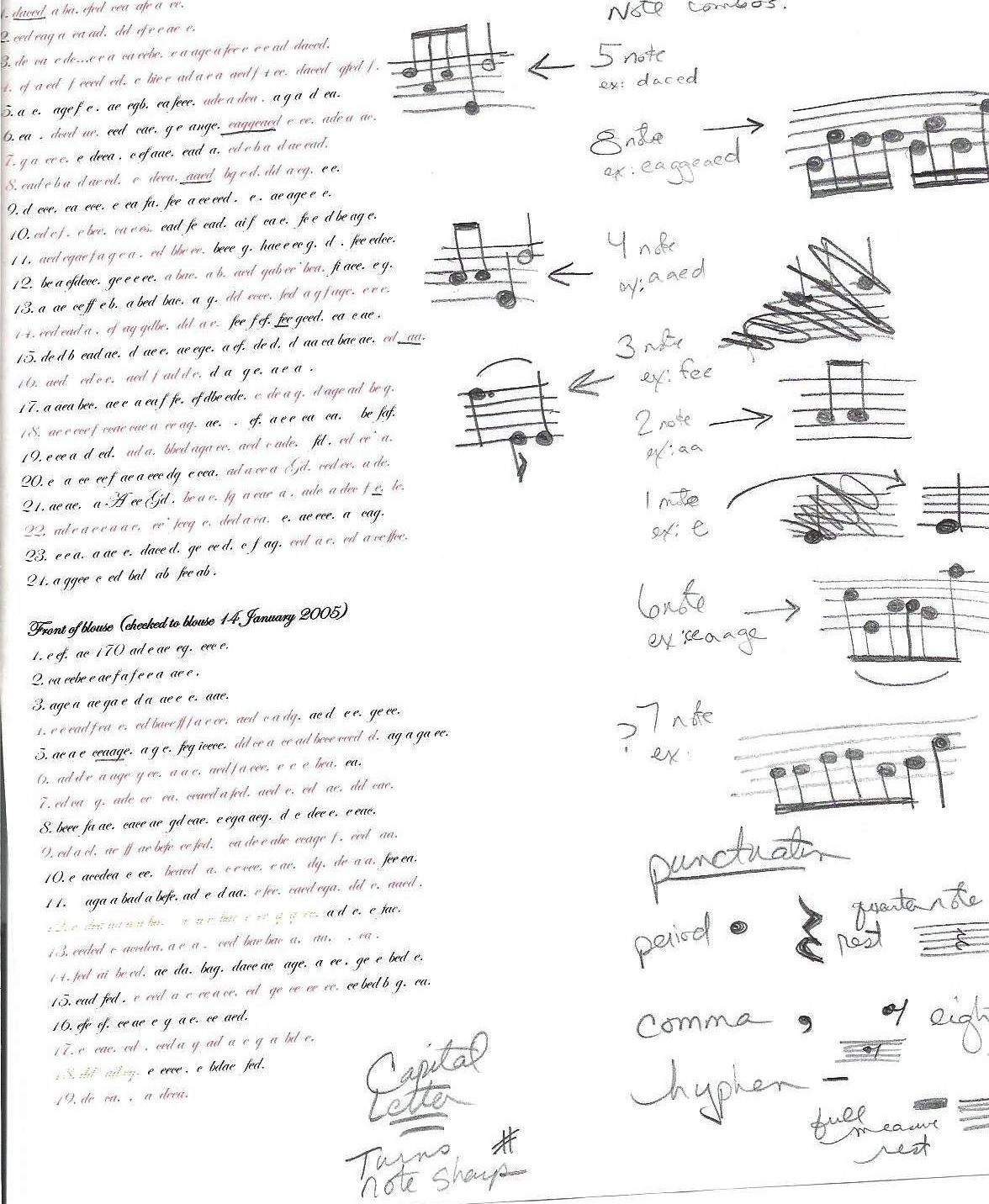 String of Sins
Embroidery, family heirloom/child's blouse
36"h x 12"w x 12"d including display stand
String of Sins (detail)
While not traditionally religious, I do regard religious tradition and ritual with respect and curiosity. I wondered about the psychological benefits of confessing one's sins and so I compiled a list of my "sins". My list was 237 sins long, at the time of creating this piece and includes sins of omission, guilty thoughts, dirty imaginings, actual wrong doings or just things that gave me a bad feeling in the pit of my stomach. I laid out the entire text, with causes of great guilt repeated several times over, on the shape/size of this family heirloom blouse which is too small for me. I embroidered every night in penance for my wrong doings and in hopes of a fresh start. I am rather dismayed to discover that I still commit some of the sins, despite ridding myself of them on this blouse.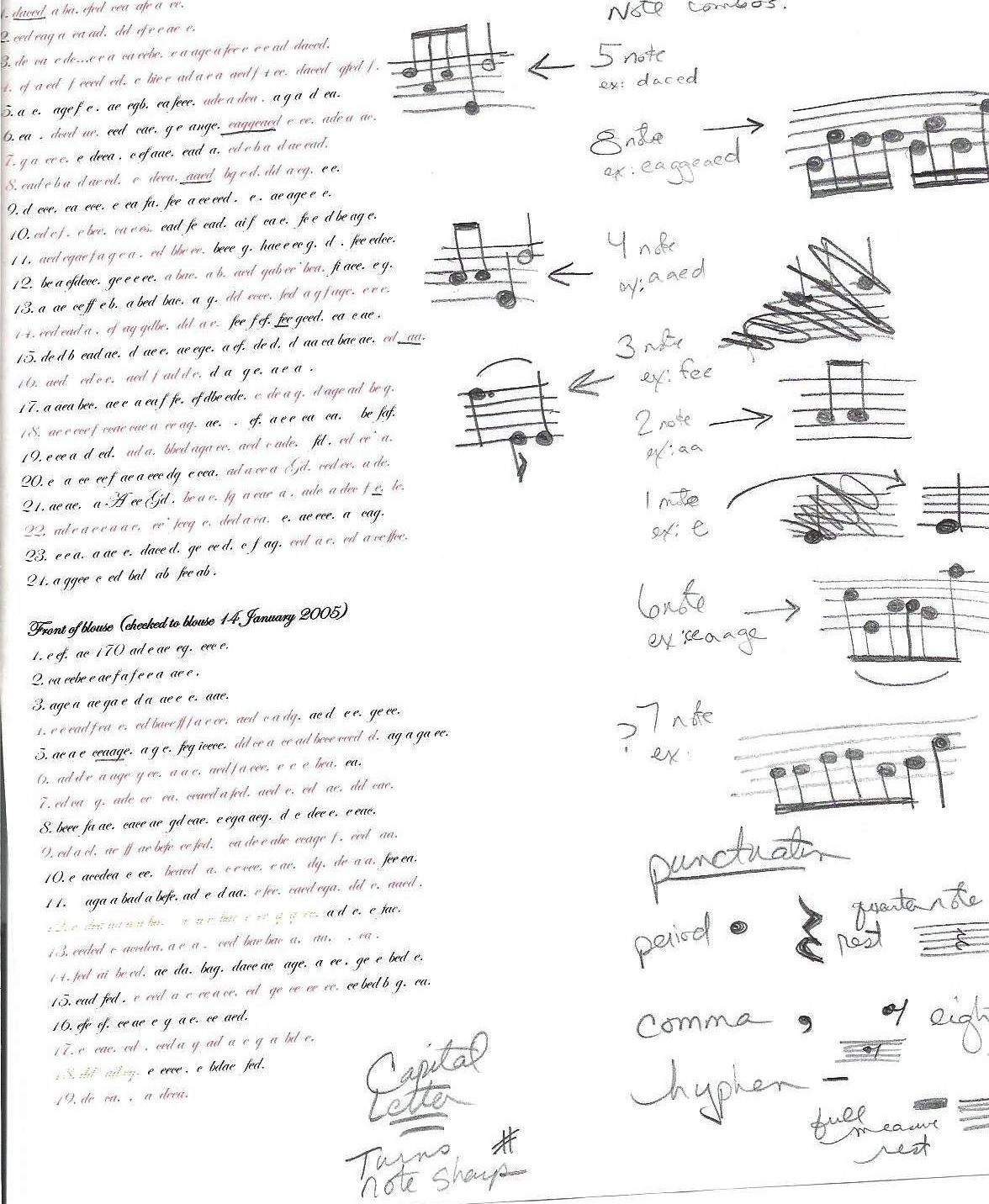 Sins for Strings
After completing the blouse, I attempted to write a piece of music for my sins. Using the text in the order in which it had been applied to the blouse, I dropped all letters, aside from the musical notes (A,B,C,D, E, F, G), leaving word spacing and punctuation intact. I applied a system to the groupings and patterns remaining. I proceeded to write the music on manuscript paper. I played it on my flute. It was very ugly music, sinful even, for its bastardization of what most would commonly appreciate as music. It was exactly what I had hoped for.
I posted notices at the local University requesting a male Cello player, willing to play an ugly composition, while preferably shirtless, for a negotiable fee. No one responded. I toned it down a bit and simply called around asking if anyone would care to play and record an experiment for me, for the joy of collaboration with full credit on any future exhibition opportunities going to them. Still no takers when I explained how I had arrived at my choice of song. I finally found success with an eclectic band, The Painted Saints, until the highly experimental band moved to Minneapolis and chose to focus on better paying gigs. Our collaboration ended, but I did get a free CD of the band's music. My own song was never fully realized.
As with some of my other projects, a strange beauty or bit of humor comes from an earnest failure.