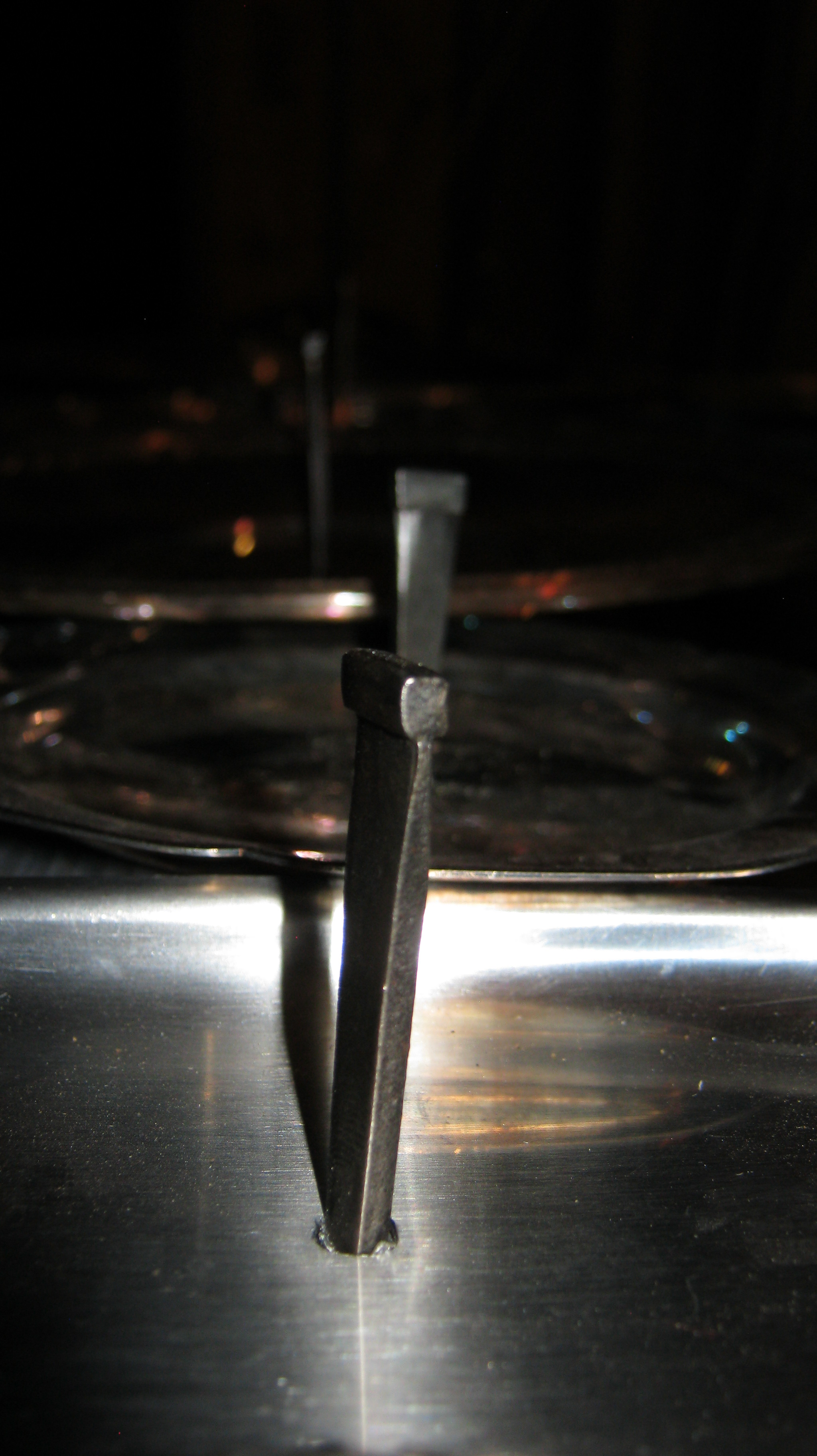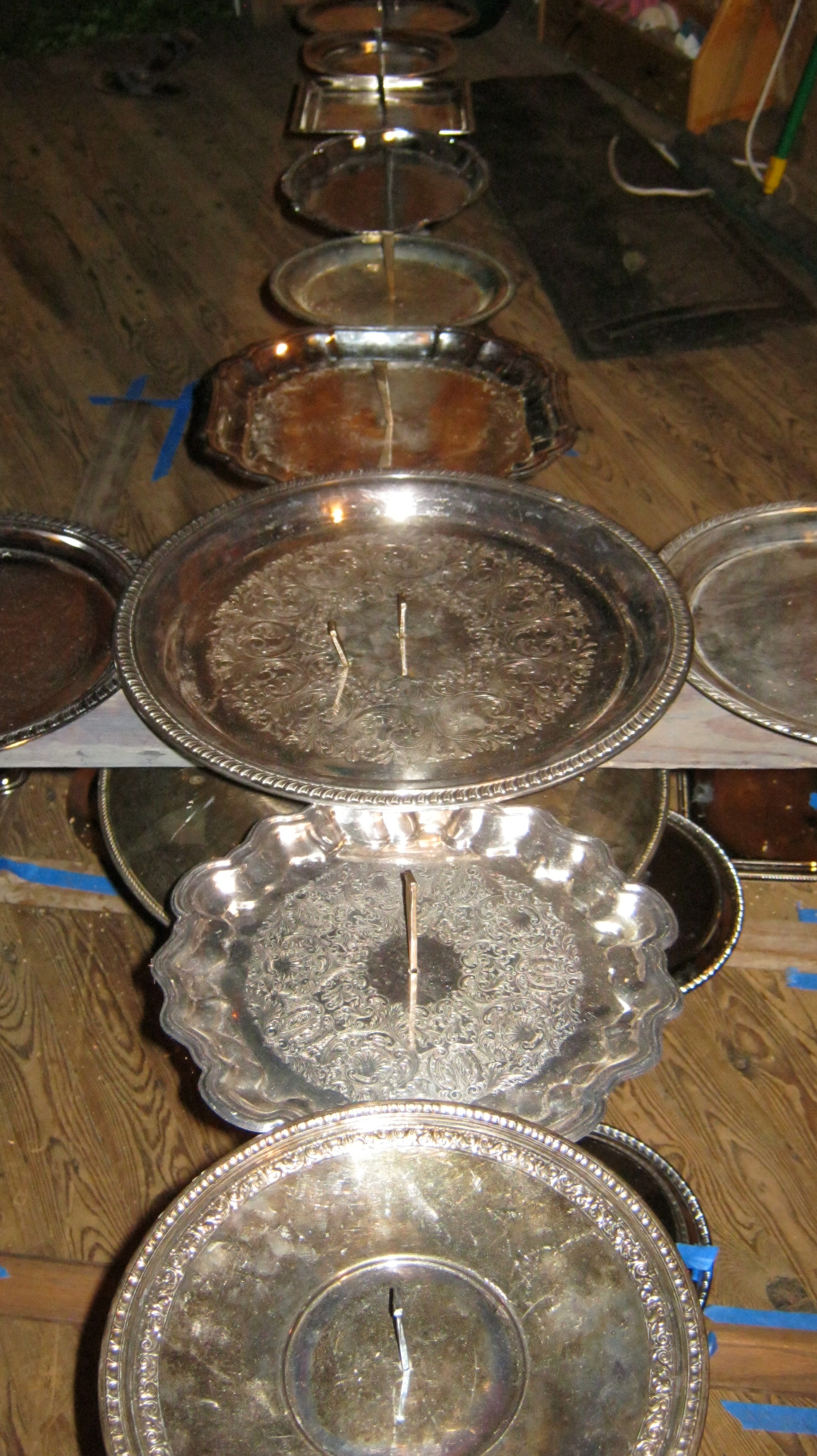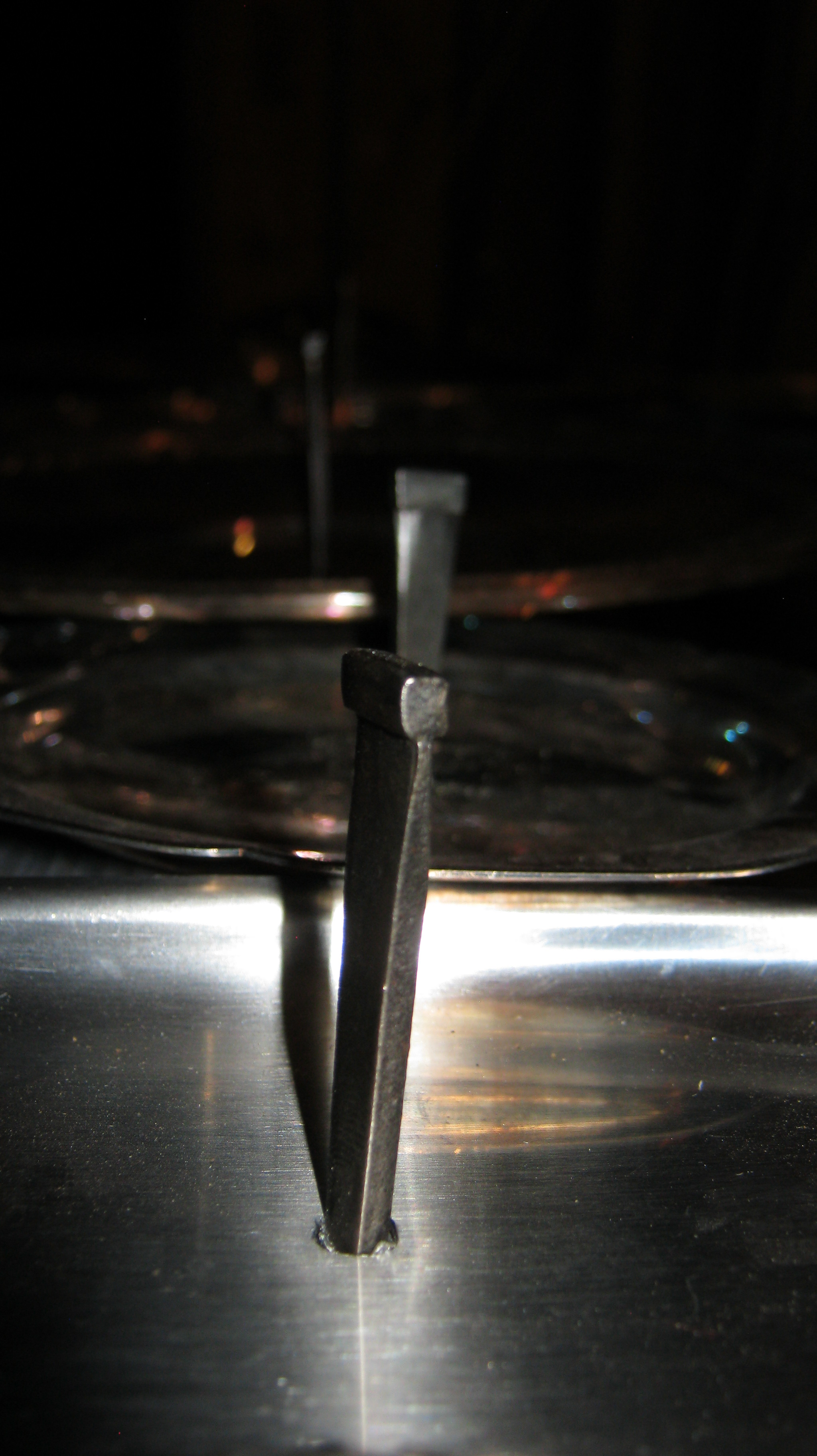 PRAYER 2: SERVICE (DETAIL)
Found objects (serving trays and utensils), masonry nails, lumber
6' x 12' x 9"
*Detail image shown
PRAYER 2: SERVICE (DETAIL)
PRAYER 2: SERVICE (DETAIL)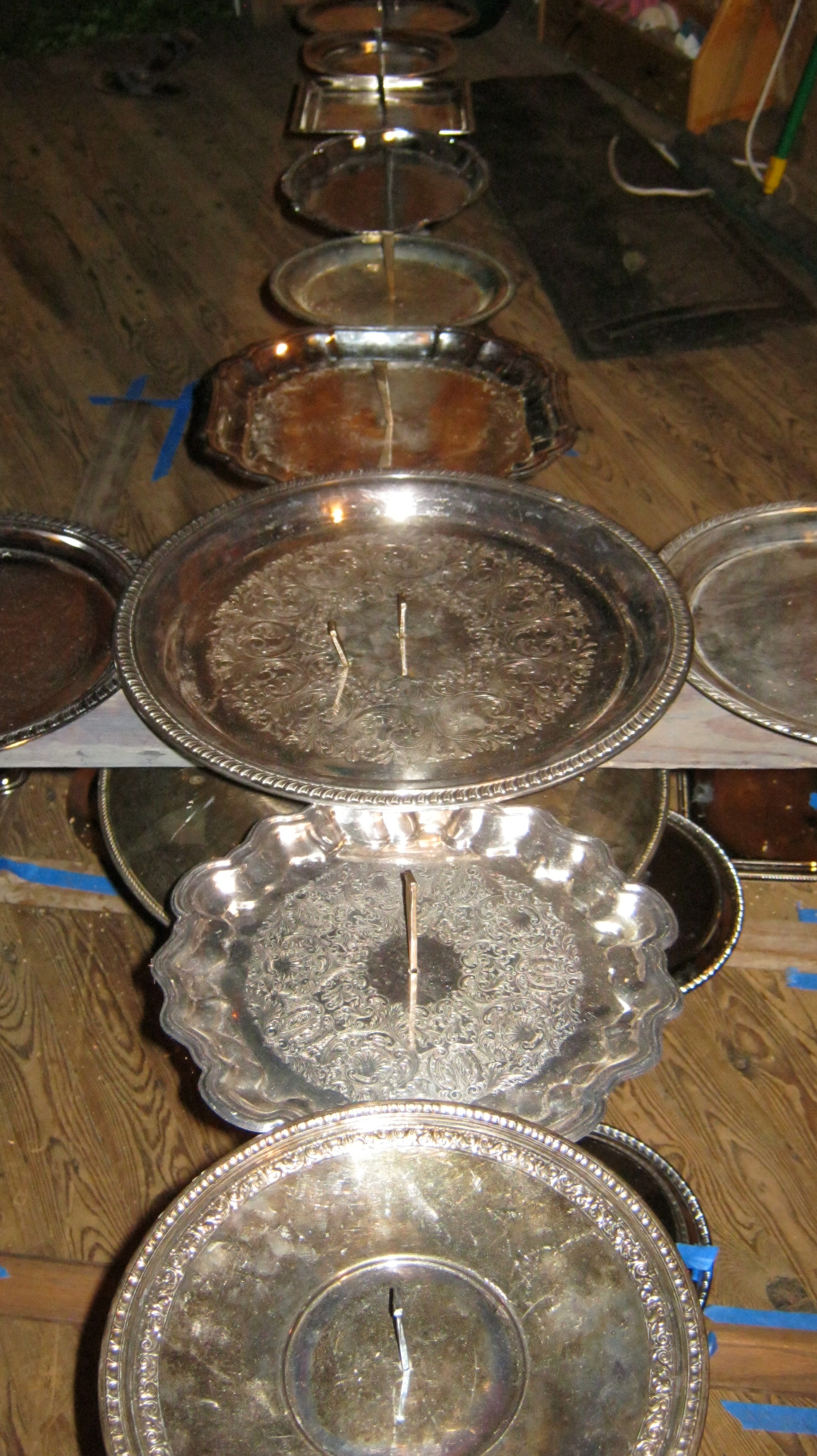 PRAYER 2: SERVICE (DETAIL)
PRAYER 2: SERVICE (WORK IN PROGRESS)
This piece was created specifically for and gifted to Christ Church Cathedral, in Eau Claire, Wisconsin, as part of my year long Residency award there (October 2016 through November 2017). The work got very large and required power tools and so, it had to move out of my studio space at the church to complete. It is shown here, in progress, in the shed that was ultimately remodeled after the residency and turned into what is now my home studio.
The work began, with an examination of variations on the word "service" (participating in a church service; ways one can be of service; how one can be serviced; to be servile or in servitude). Essentially, the word broke down to waiting or wanting someone to decide that you are useful to them or that they are useful to you and acting upon it.
I carefully observed and even participated in some of the many ways that the Christ Church Cathedral congregation practices "service". I was very moved by the breadth of their service to others. I pinpointed my thoughts about service to my experience volunteering with one of the Cathedral groups, to prepare, serve and clean up the lunch meal at the Community Table in Eau Claire, for an anticipated 100 community members in need.
The serving trays and assorted utensils adorning the piece are in homage to the memory of this experience of service. I was very touched to find "service" at the heart of this Church and wanted to make this piece specifically for them, as the piece to give them for their collection at the end of my residency.
PRAYER 2: SERVICE (PREPARED FOR TRANSPORT)
Transporting this piece from Elk Mound to Eau Claire, for the exhibition, required boat seat cushions, life jackets, plenty of duct tape and of course, a trailer and a truck.
PRAYER 2: SERVICE (EXHIBITION VIEW)
The finished piece ultimately lays on the floor of the Great Hall at the Christ Church Cathedral, waiting to be uplifted and in constant reminder of "service". There is an impossibility of ever serving enough, of the work ever being completed so as to have helped every one in need, to ever be worthy of rising as one did in the legendary biblical story. I find a poignant beauty in imagining this impossible task or in even trying.