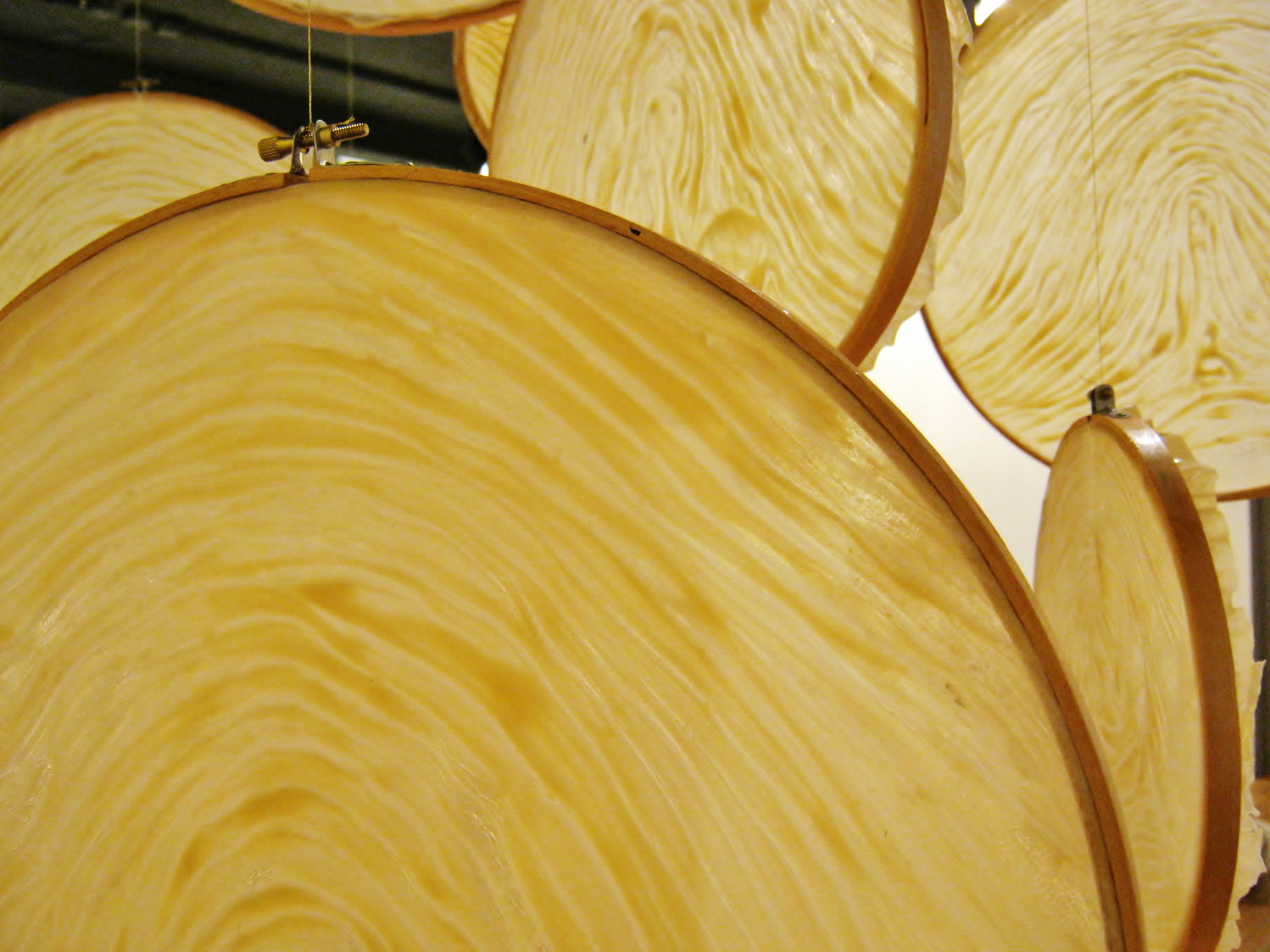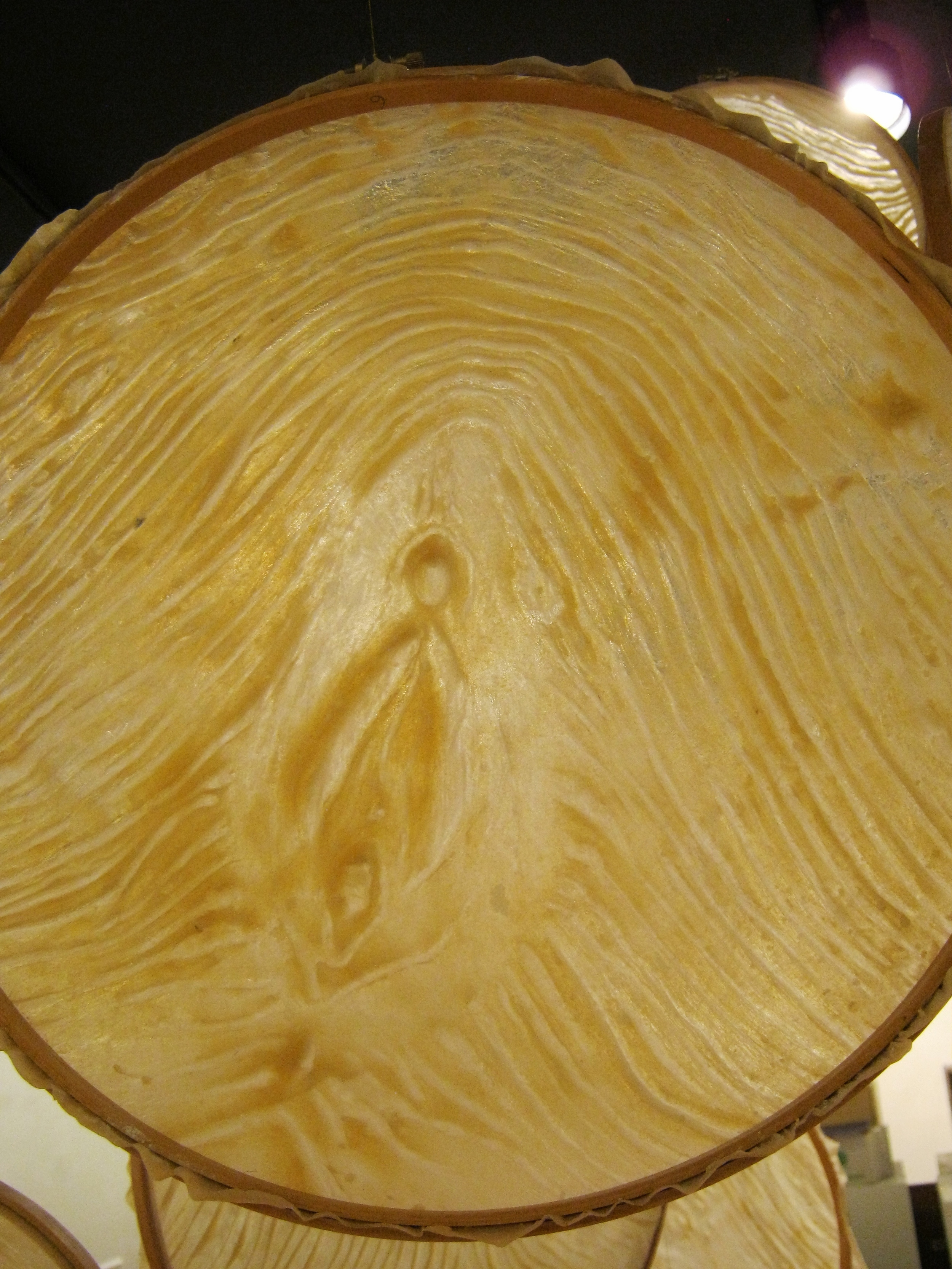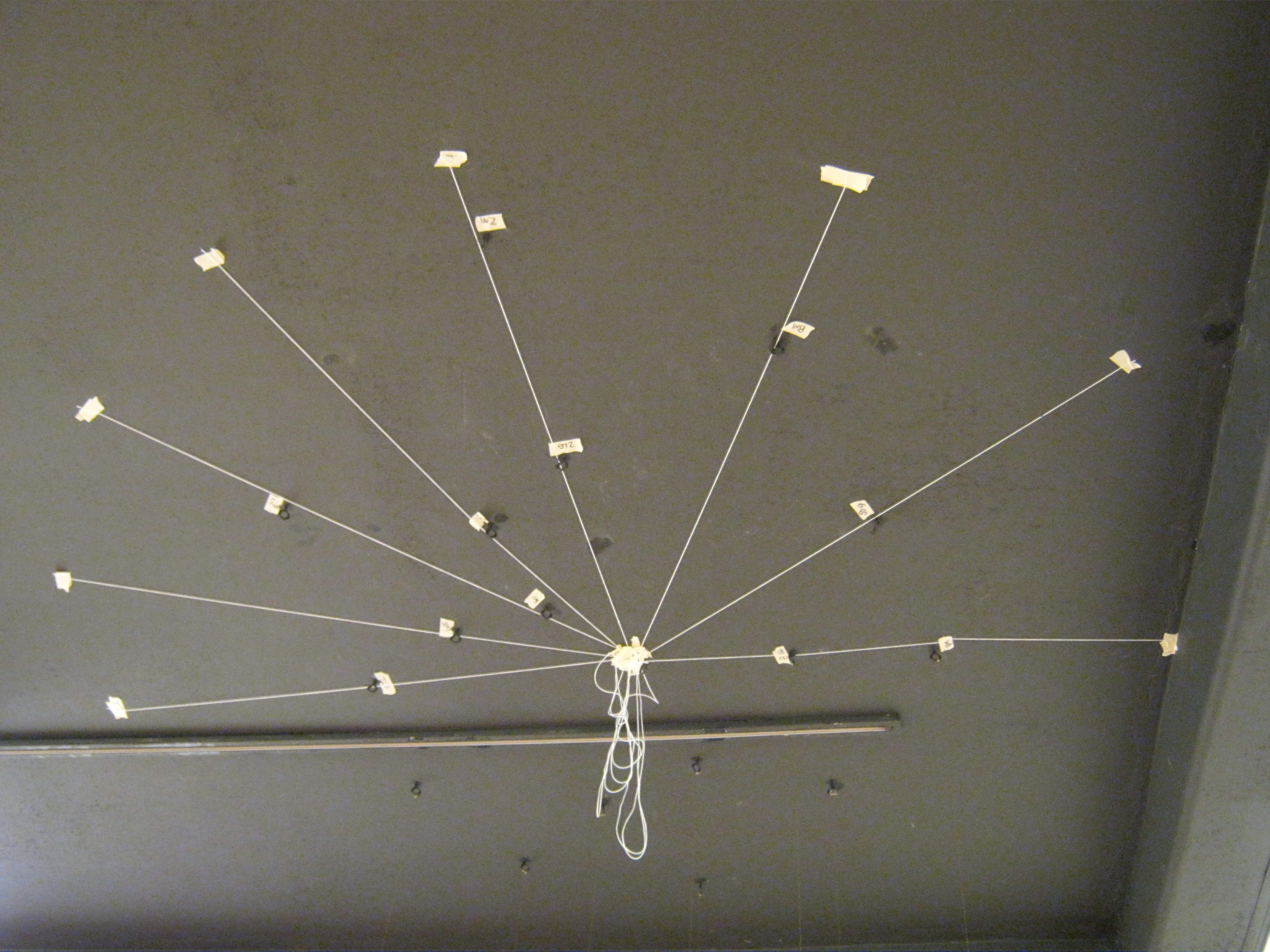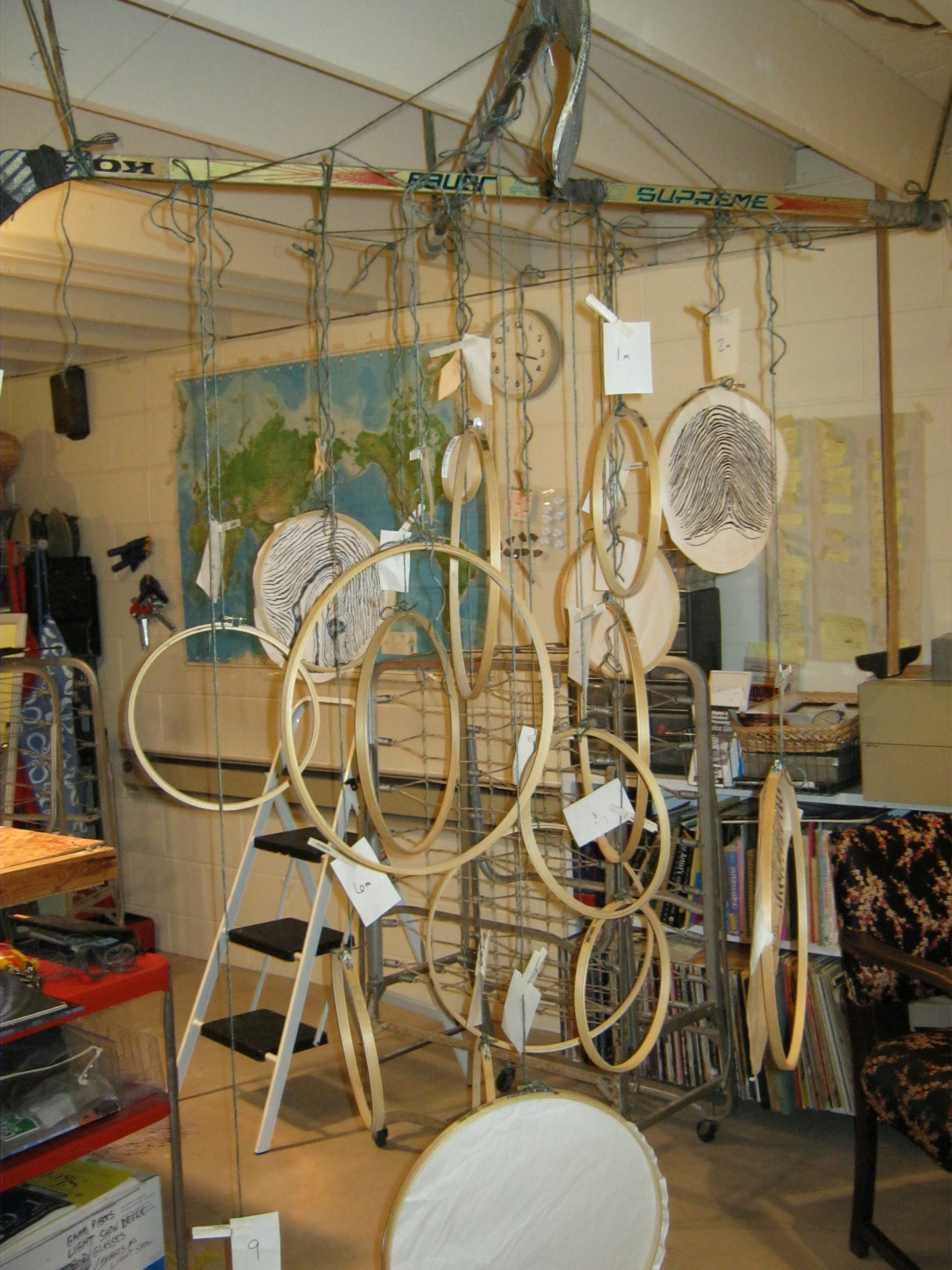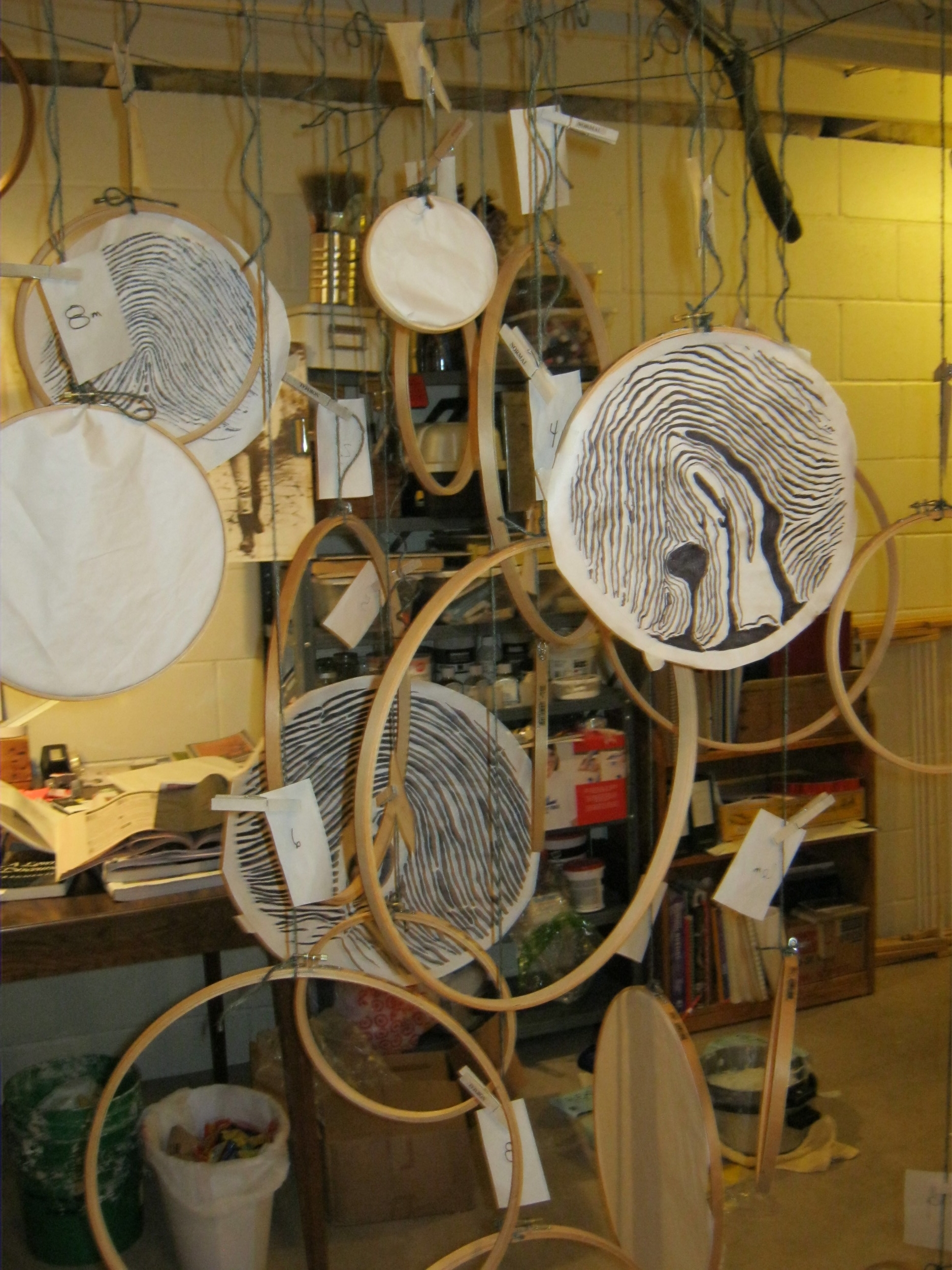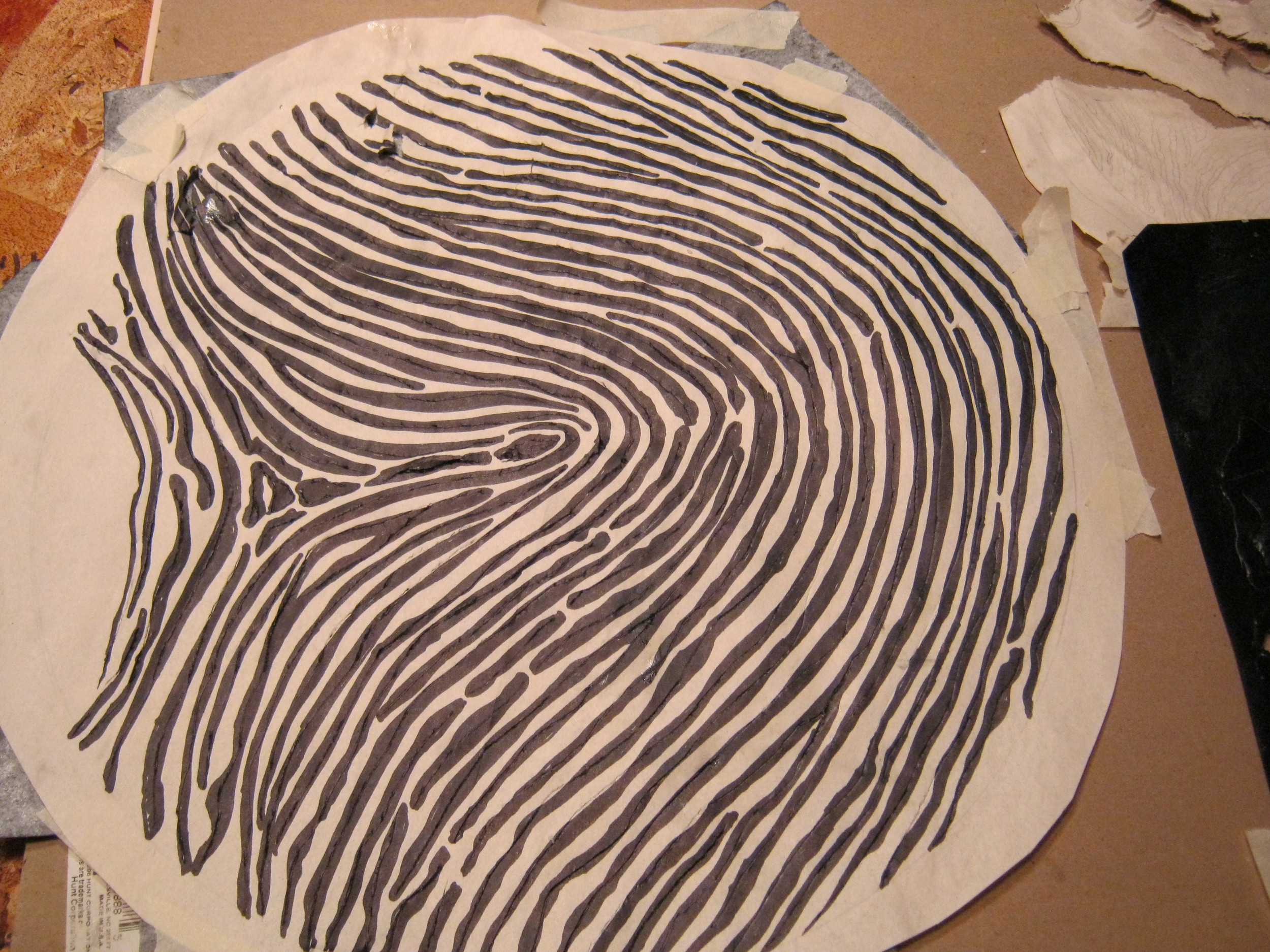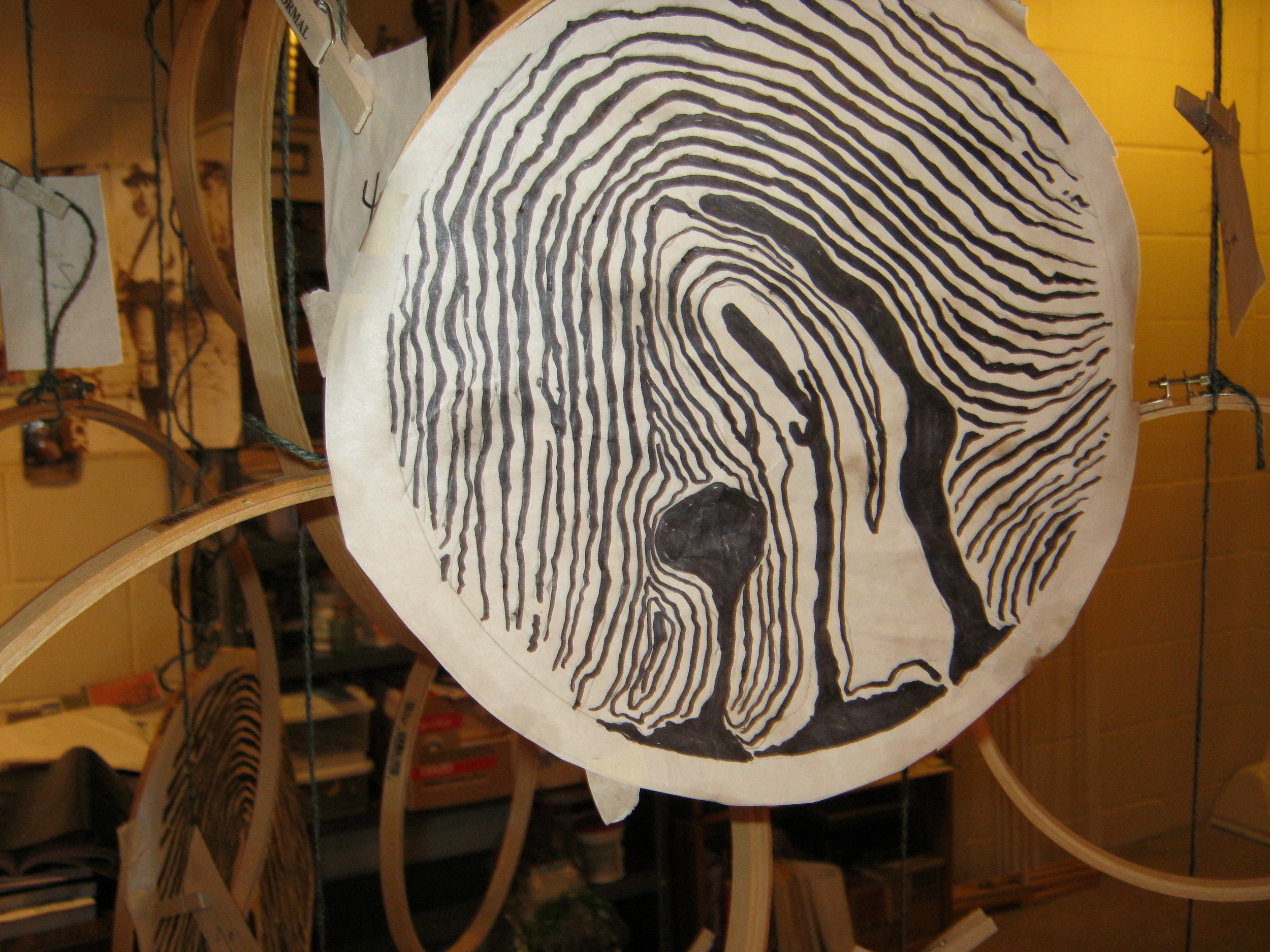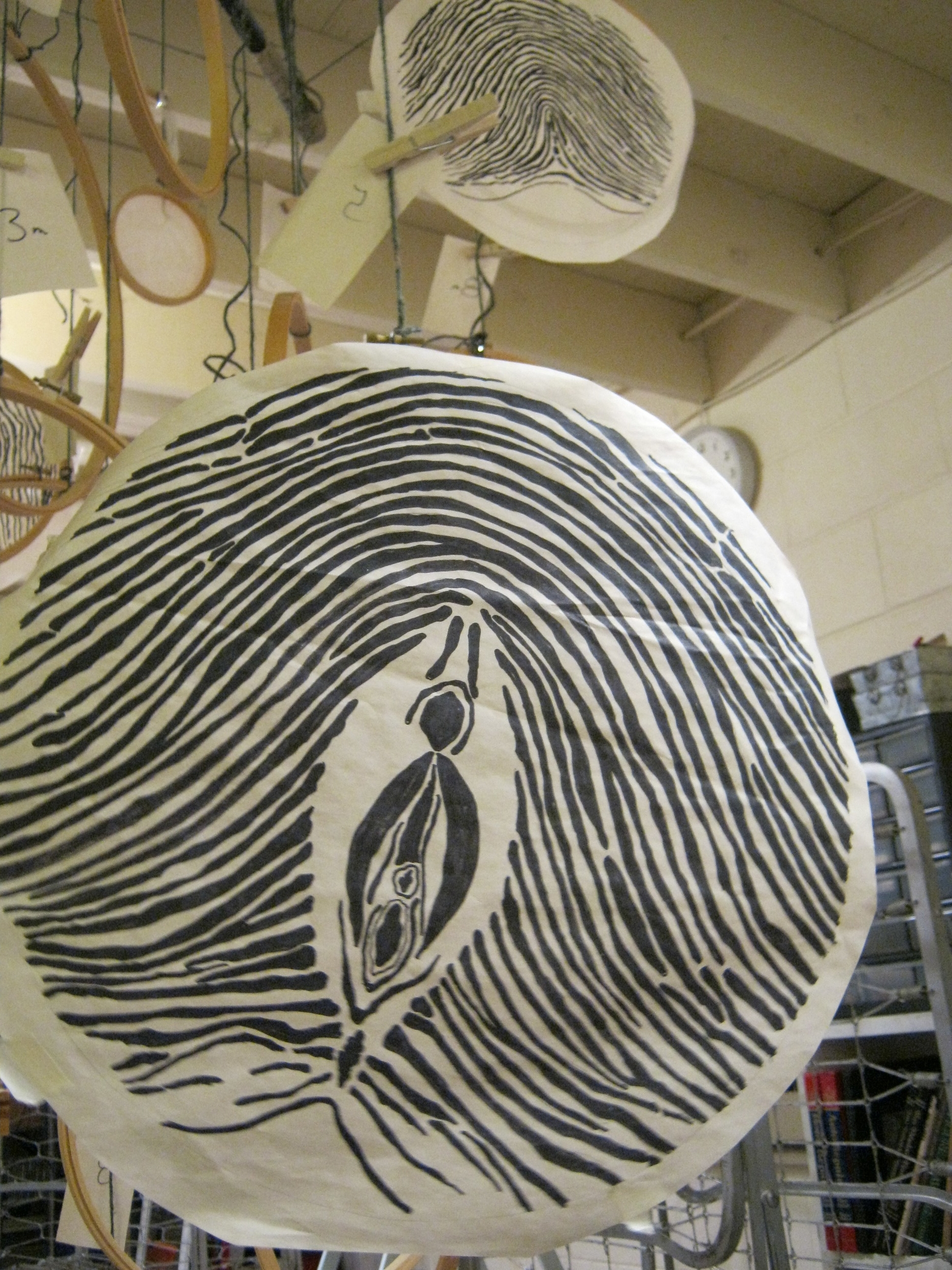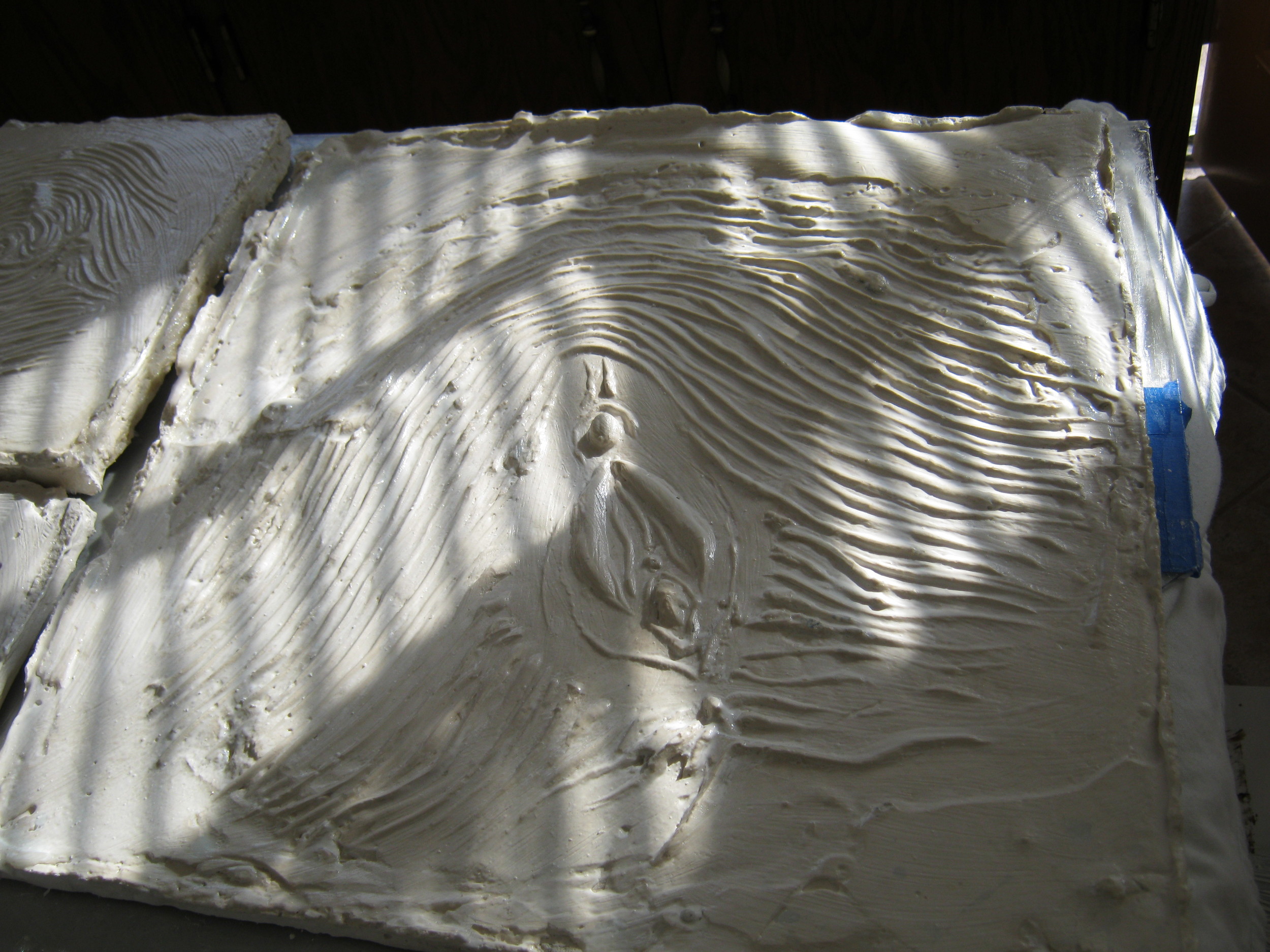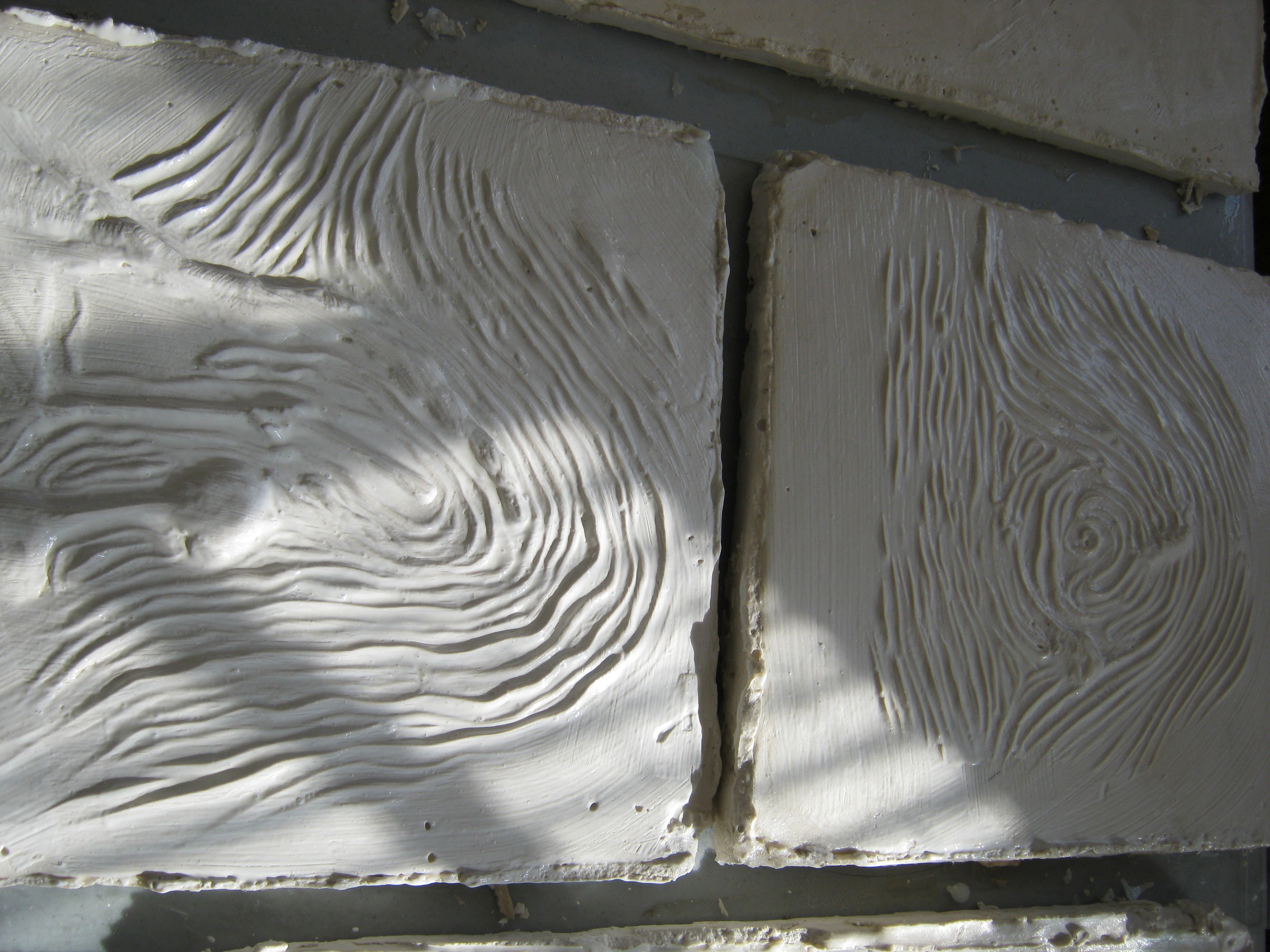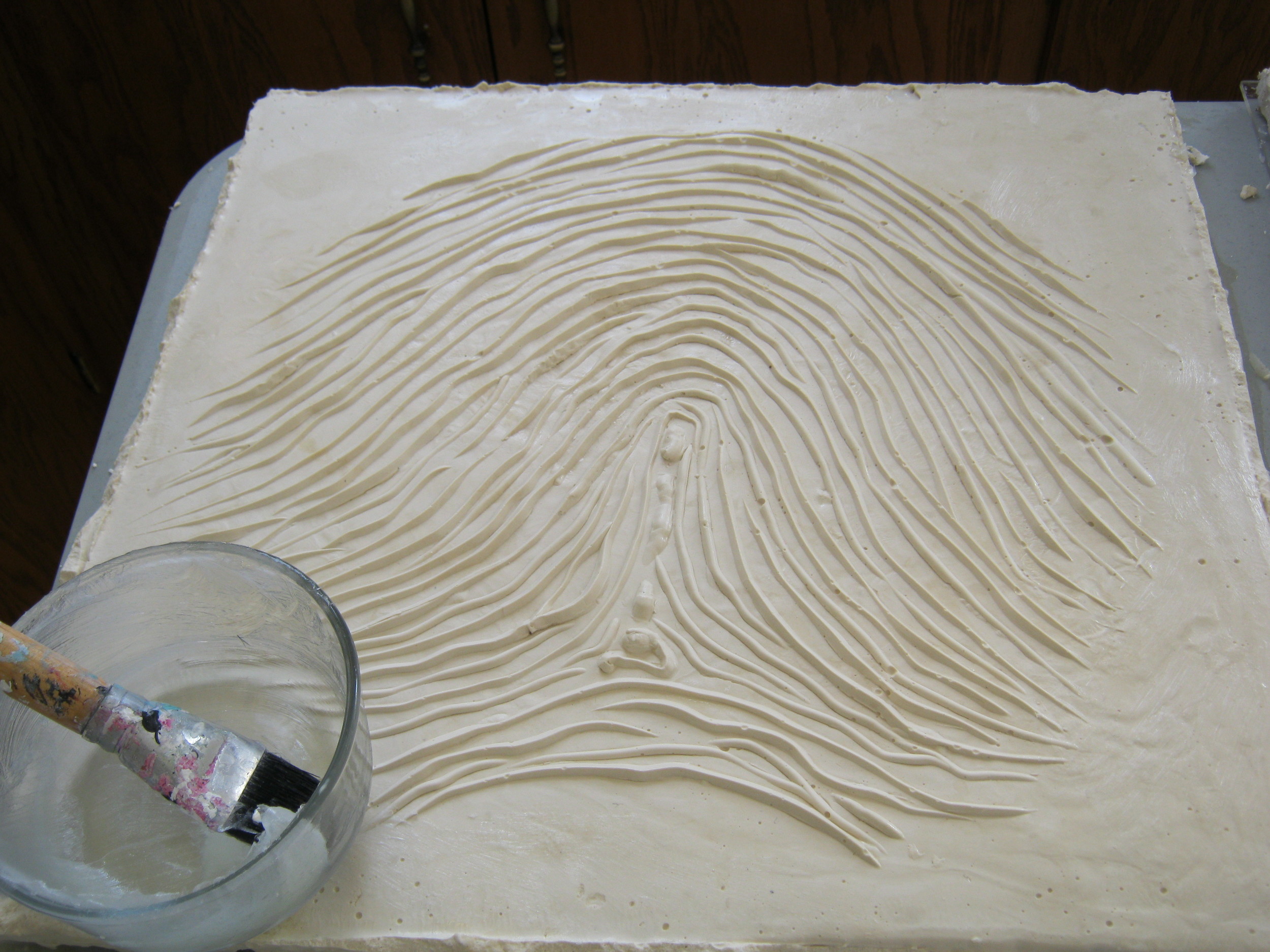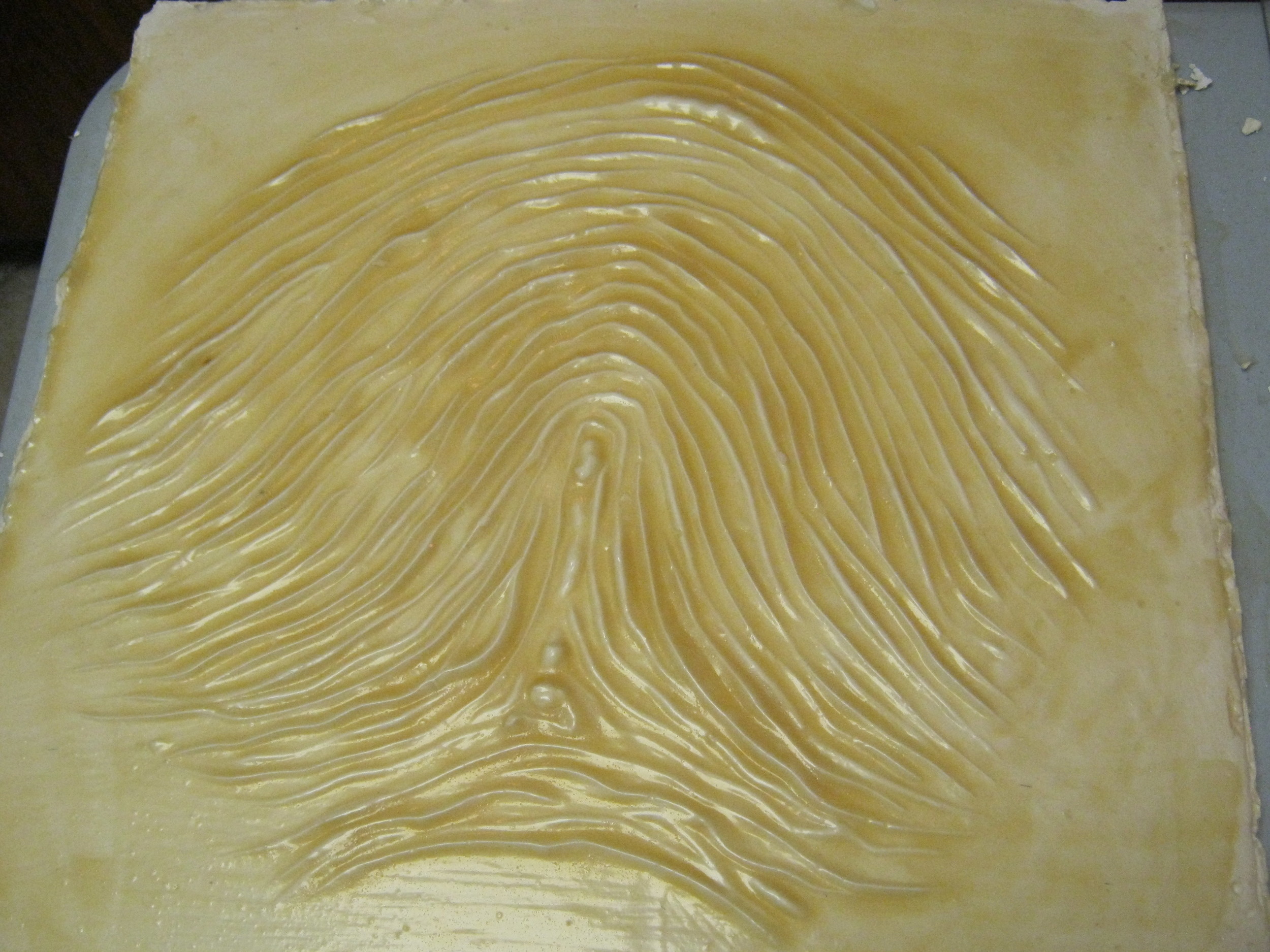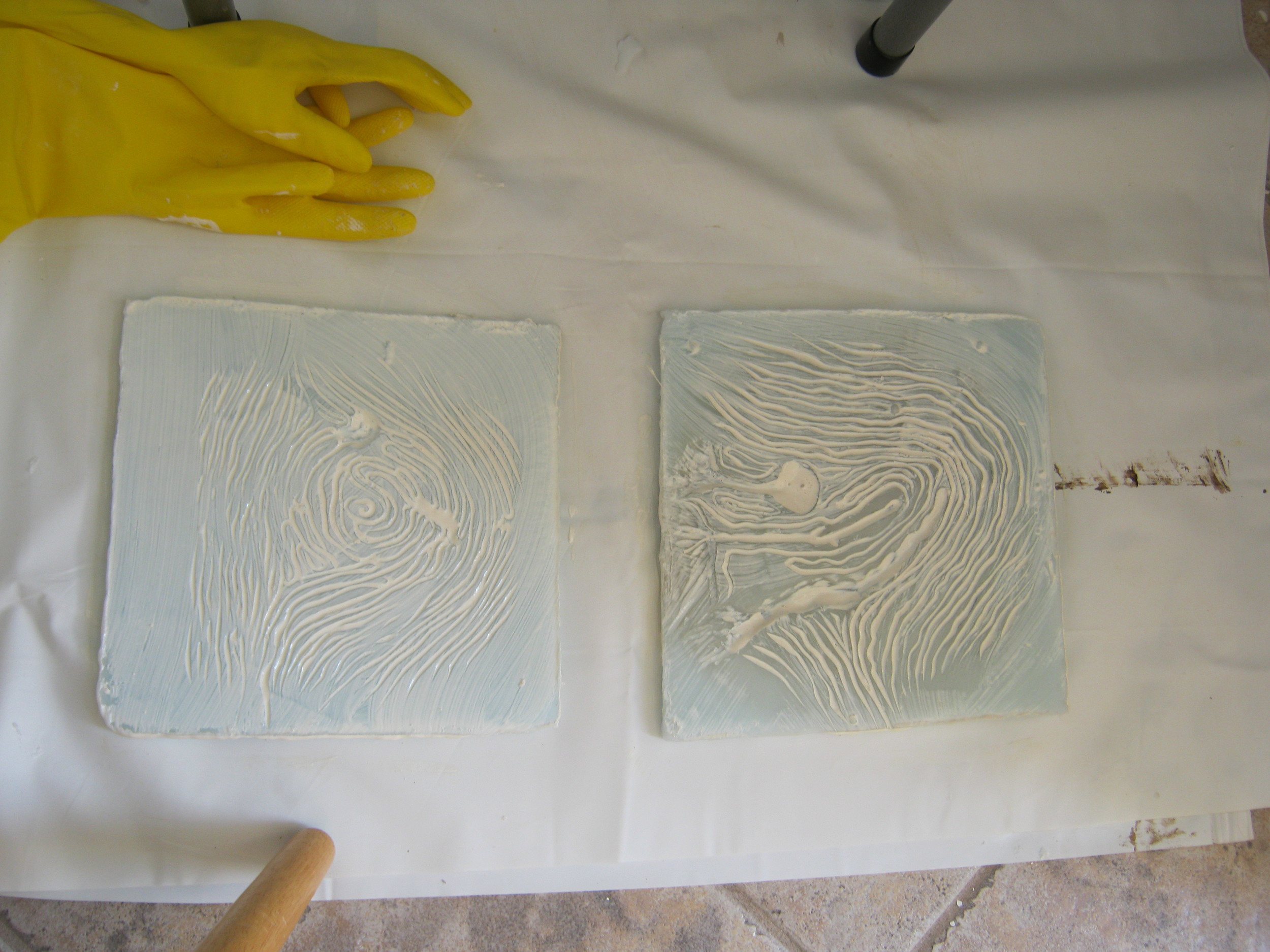 Cheater (detail)
Cast Latex
Installation size: est. 12'h x 6'w x 6'd
*detail image shown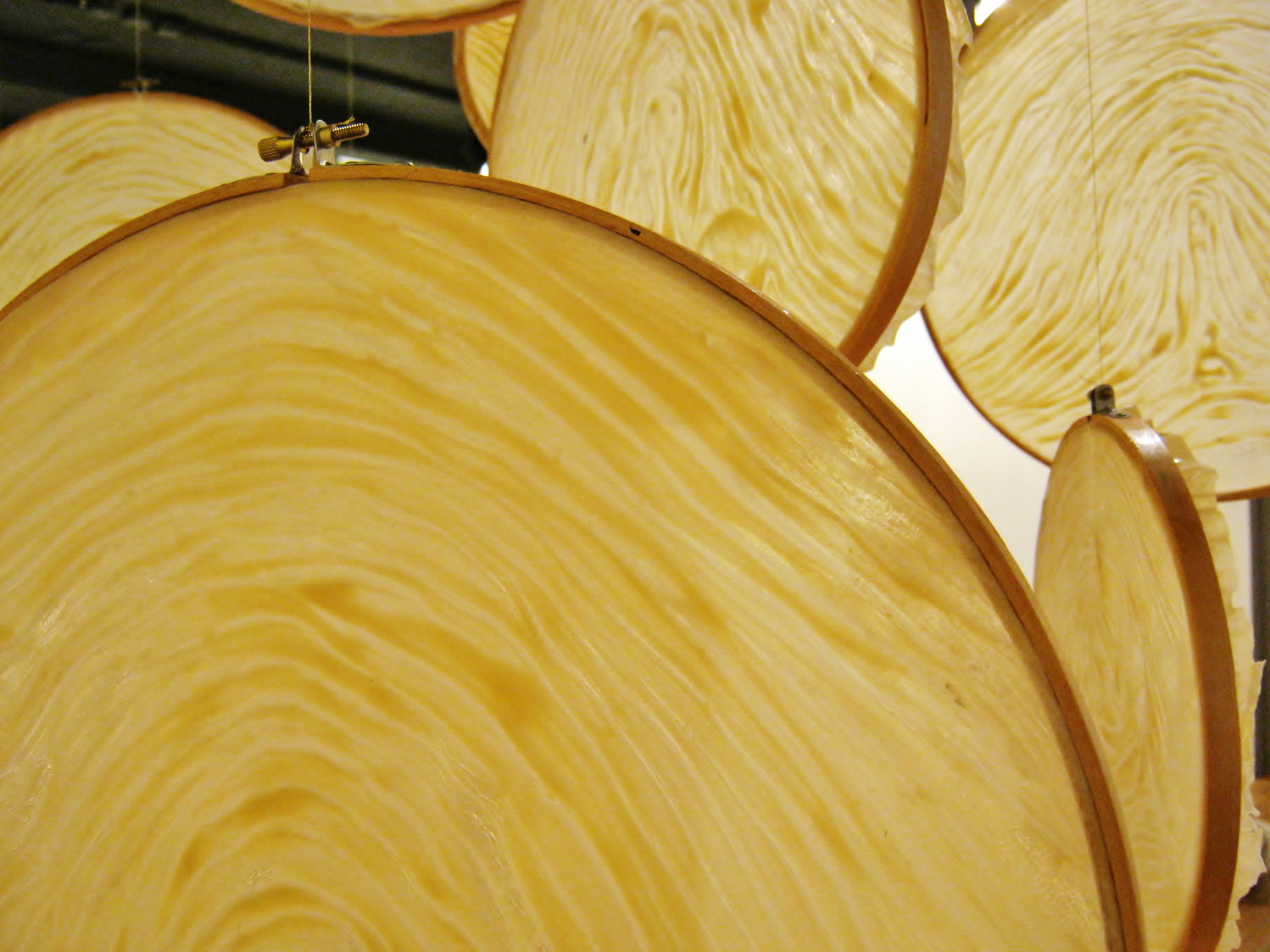 Cheater
This work was created specifically for the invitational group exhibition "Imagining Otherness: Catching Sight of Monstrosity", held at the Eau Claire Regional Arts Center's Janet Carson Gallery, in Eau Claire, Wisconsin.
Gallery images shown are taken after my installation of the piece, but before the remainder of the group show was hung and open to the public.
Cheater
The Cheater
Caressing, condoms, fingers, fluids, fondling, fucking, holes, orifices, skin, stroking, sucking, touching
The vast expanse of pleasure to be found in skin to skin contact is a private world for lovers to be lost within. However, when a lover strays, they become a cheater. The partner left violated imagines the lover with others, skin to skin, and all of the pleasure previously contained within their private orb suddenly becomes a shameful series of actions carried out with others. Nameless others become an unbearable crowd of faceless individuals, their cries of pleasure imagined, are deafening and heartbreaking. Their fingertips become imprinted in invisible patterns upon the lover's flesh, in these monstrous violations of love.
The Cheater takes and then leaves these others, carrying within himself an inflated sense of lustful and violent pride, as if he were counting coup, while women rise and fall above and below him. The Cheater transforms the lovers' private work of pleasure into a monstrous series of acts to mark his territory and lay claim to a series of random holes.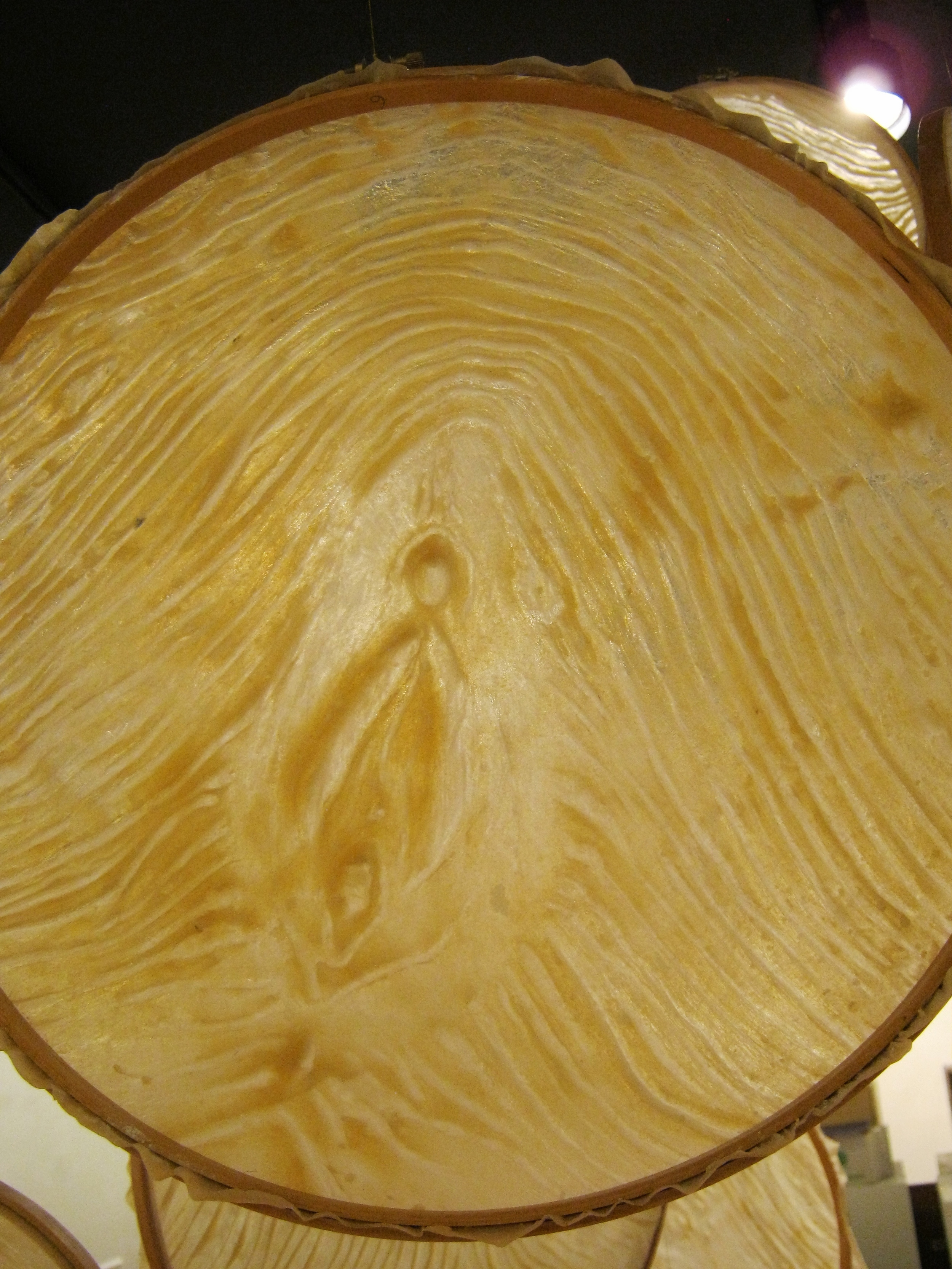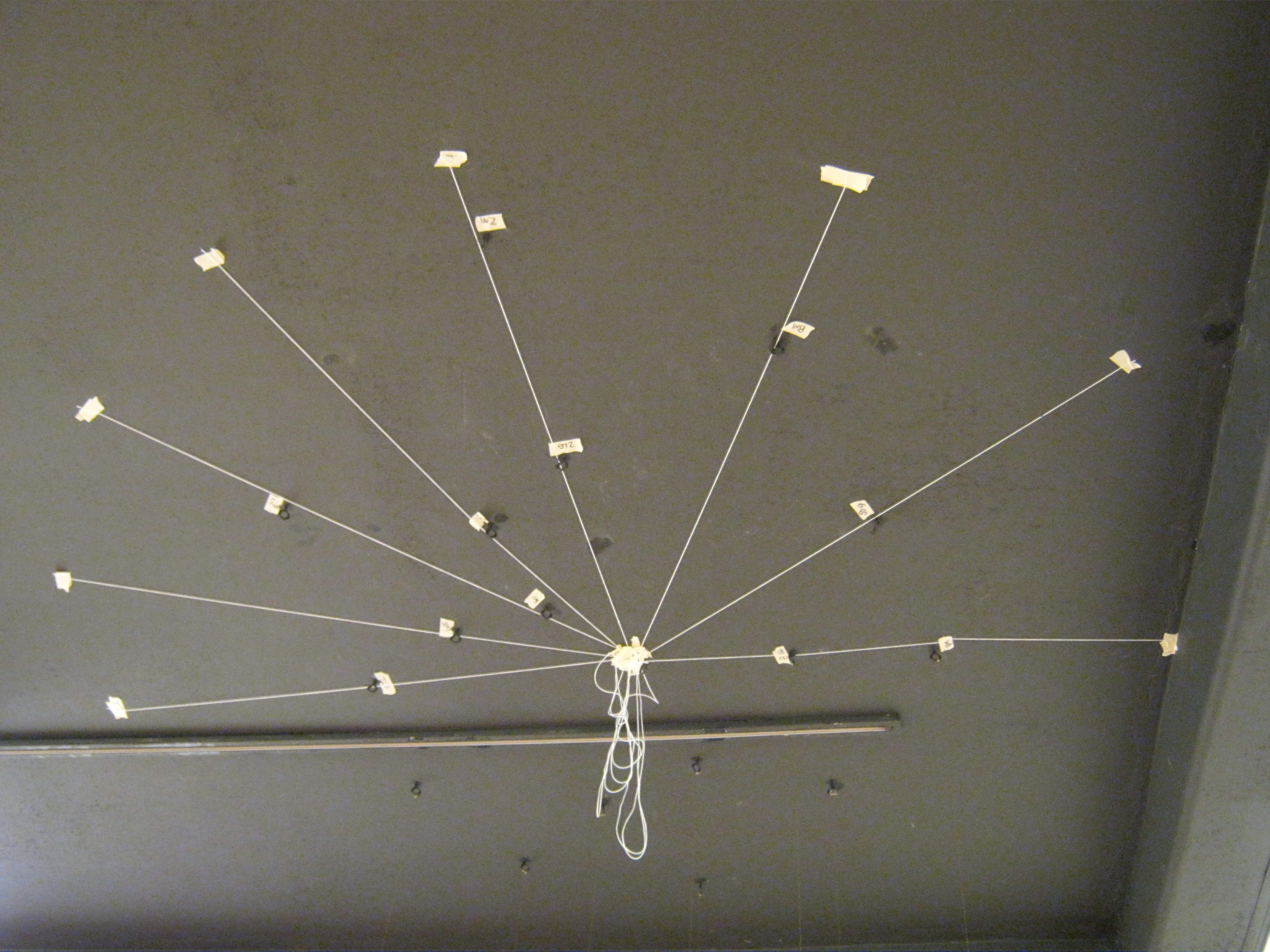 Cheater (Installation in Progress detail)
The gallery installation of "Cheater" began with mapping out the constellation of "fingerprints" on the gallery ceiling with tape and string to mark the position of eye hooks.
The measurements for spacing and heights were determined in my basement studio with a makeshift ceiling of suspended hockey sticks. Length of string drops were then adjusted in the gallery, to accommodate the height of the gallery ceiling vs. my basement mock up of the installation.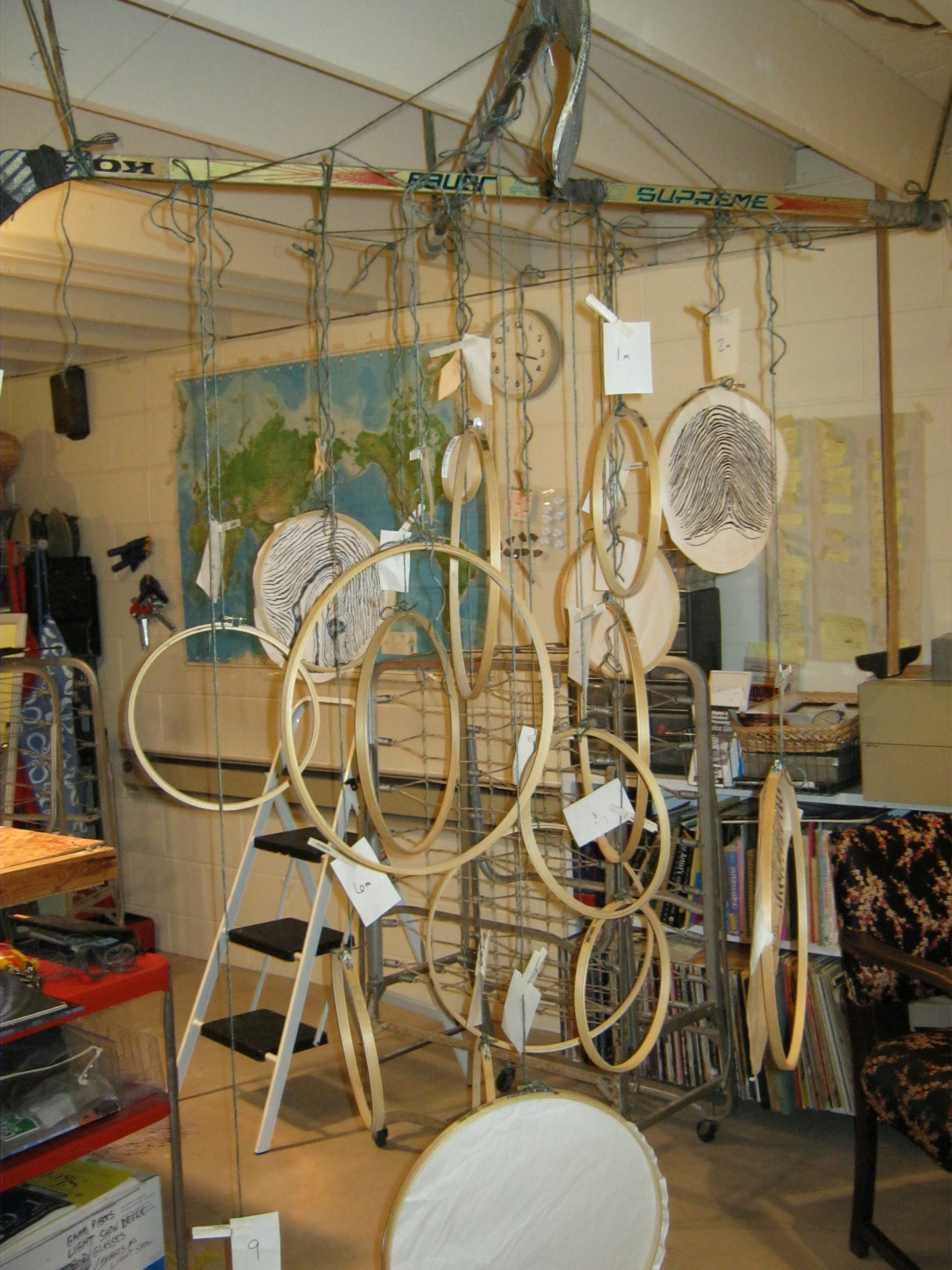 Cheater (in progress mock up)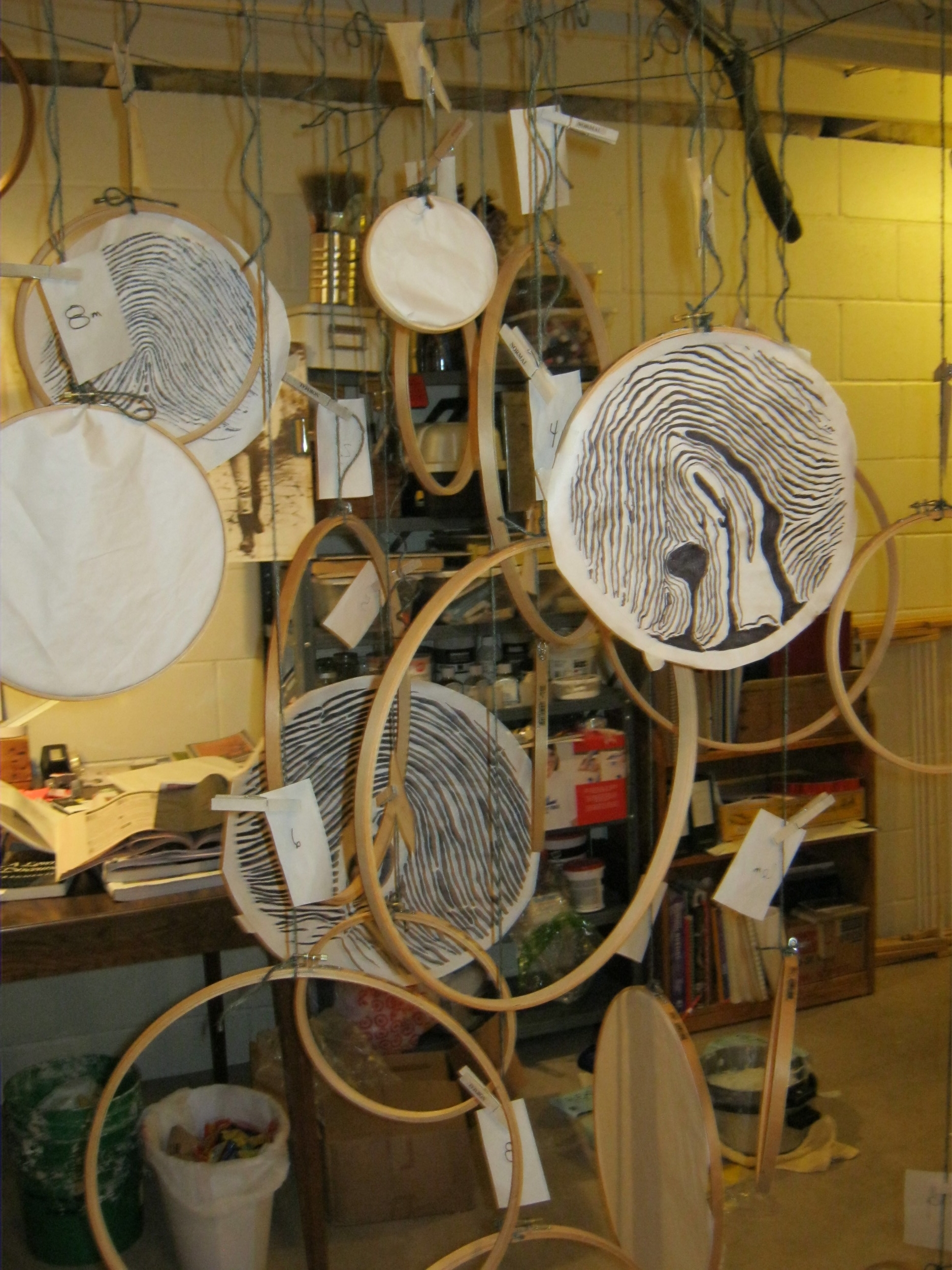 Cheater (In progress mock up)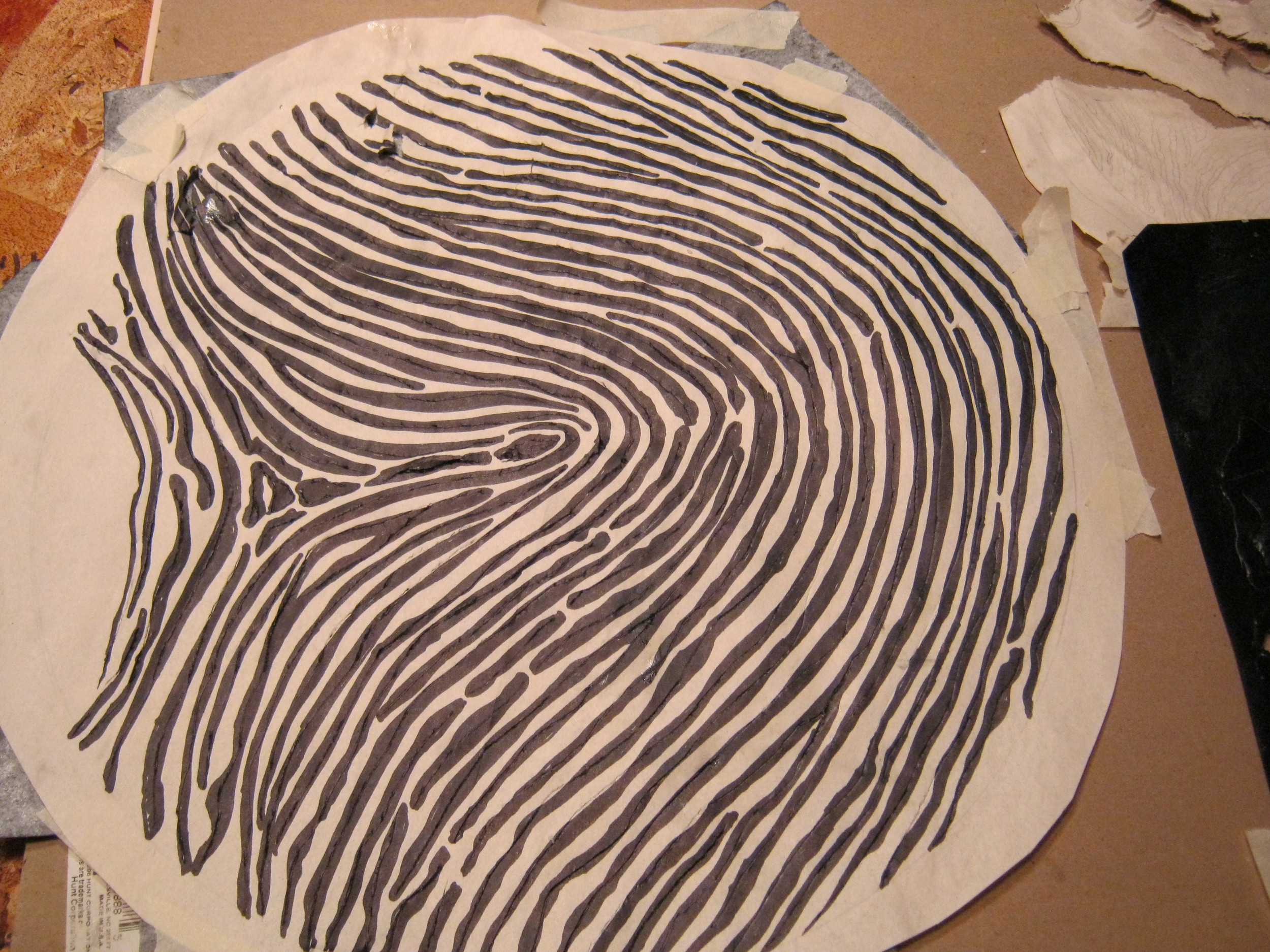 Cheater (work in progress-drawings)
After studying common fingerprint designs, I stylized my 3 favorites and combined them, in varying degrees, with imagery of female anatomy. I then created actual sized pencil drawings on newsprint, for the 2 sizes of circles I wished to use as my final sizes. Drawings were inked in with magic marker to determine line widths.
My initial attempts to sculpt the fingerprint designs in clay did not produce lines delicate enough for my taste. I decided that I would need to transfer and then carve the drawings into wax and make molds from the carvings. Carbon and powdered graphite transfers did not work well due to the repelling nature of the wax surfaces. I finally taped the marker drawings to the cooled blocks of wax (made by pouring melted wax into frames the size of my circles) to trace over the marker drawings with a pointed stylus. This worked well as it created thin lines in the wax that acted as carving guides.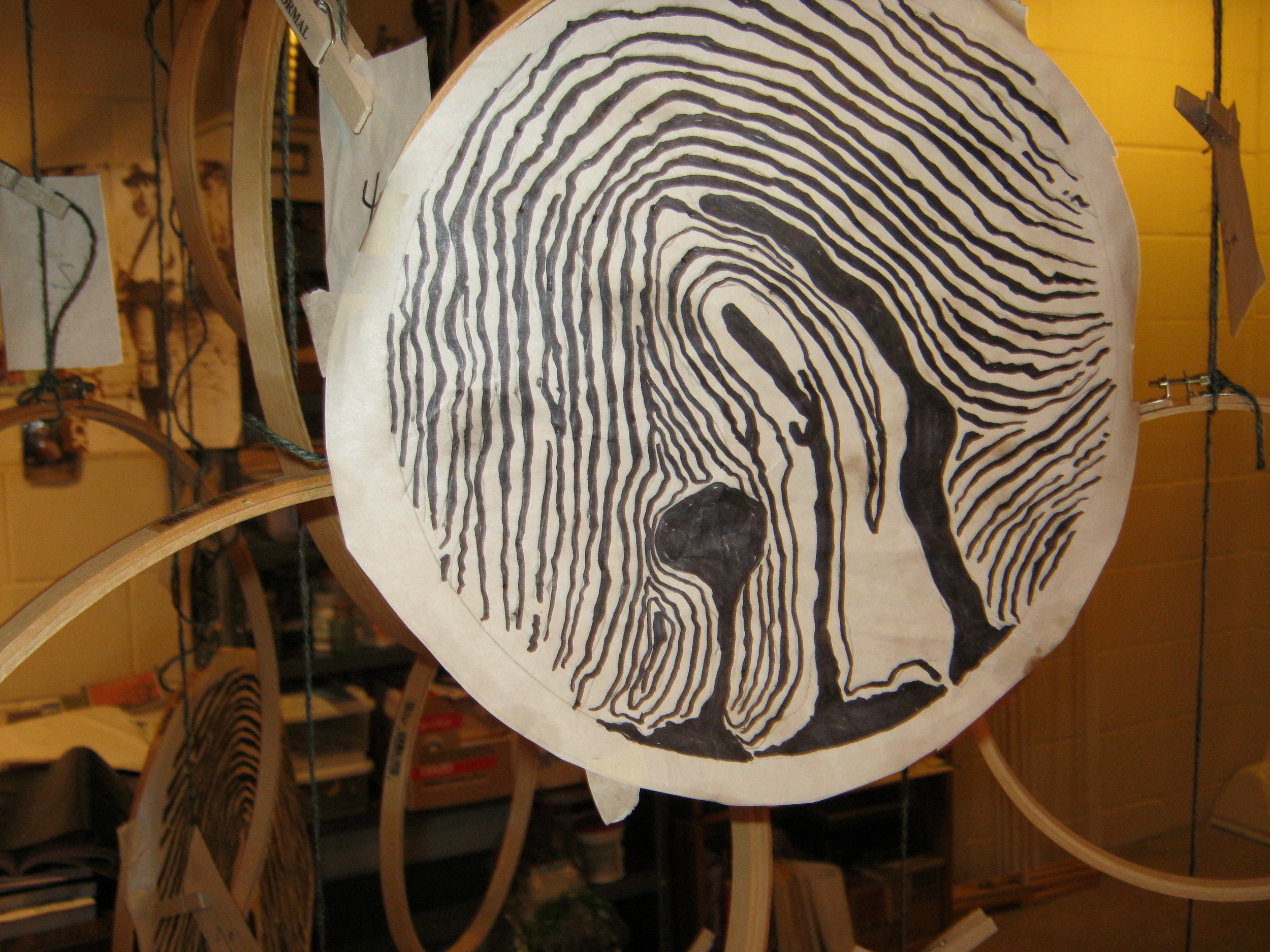 Cheater (work in progress-drawings)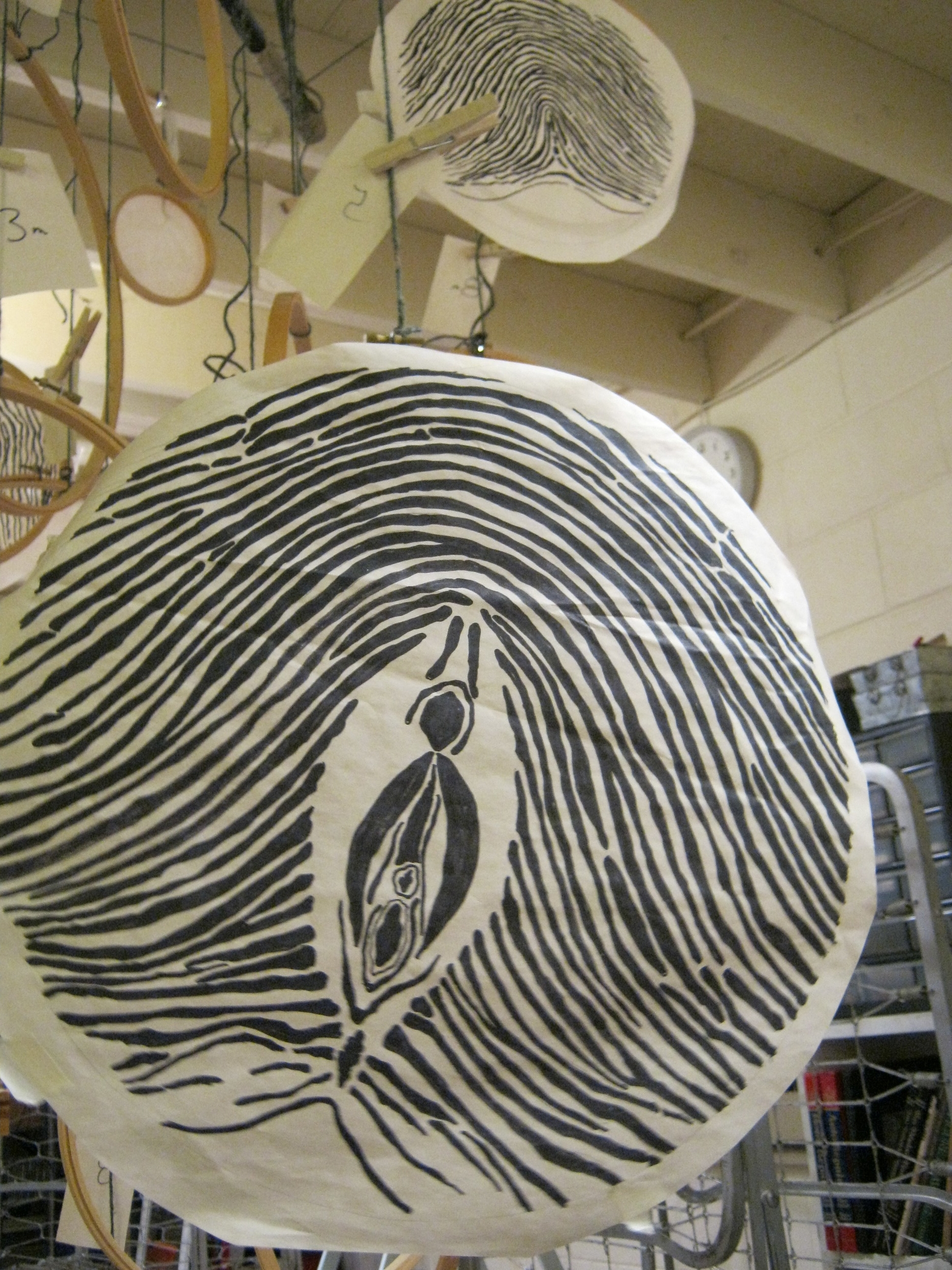 Cheater (work in progress-drawings)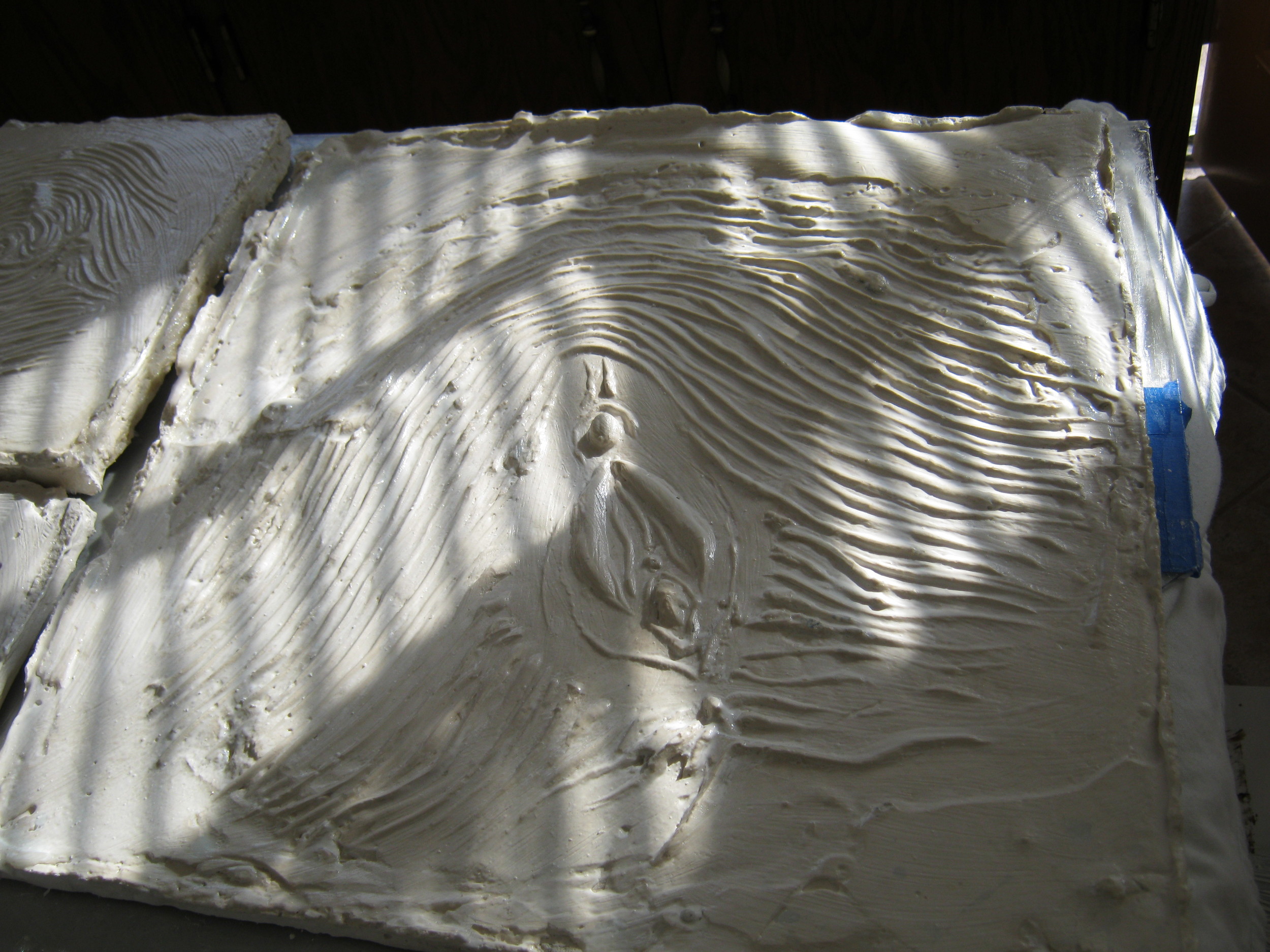 Cheater (work in progress-plaster molds)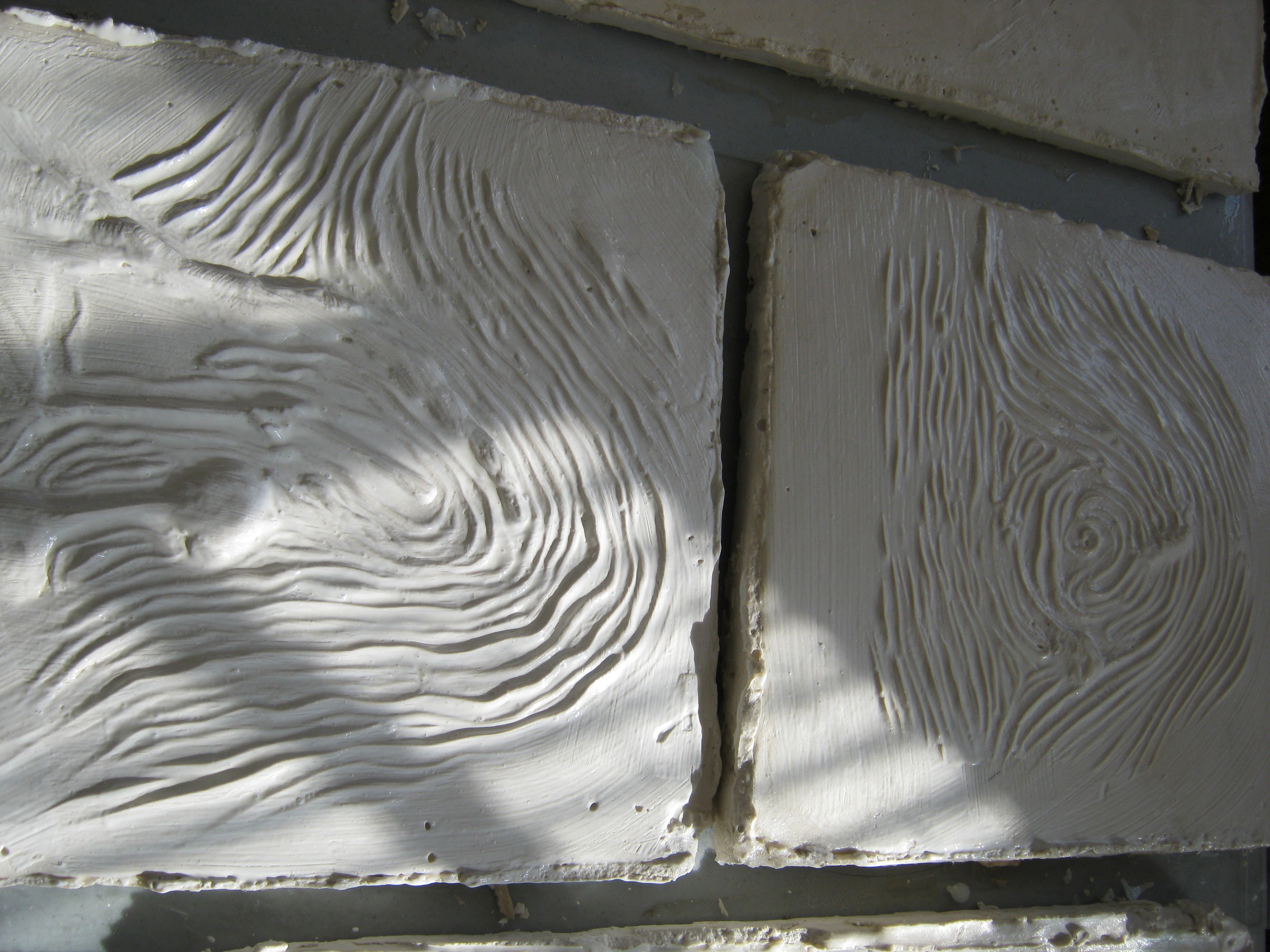 Cheater (work in progress-plaster molds)
Cheater (work in progress-plaster molds)
The wax carvings were cast in plaster. The two sizes used are shown. In the bottom left, are fragments of the mold I attempted to make from my clay carving/sculpture. The cast was too fragile and the release was poor, resulting in a broken mold. I was glad to have switched to wax for the carvings, but was curious to see how the lines would have held up in clay, so I cast the clay in plaster for experiment's sake.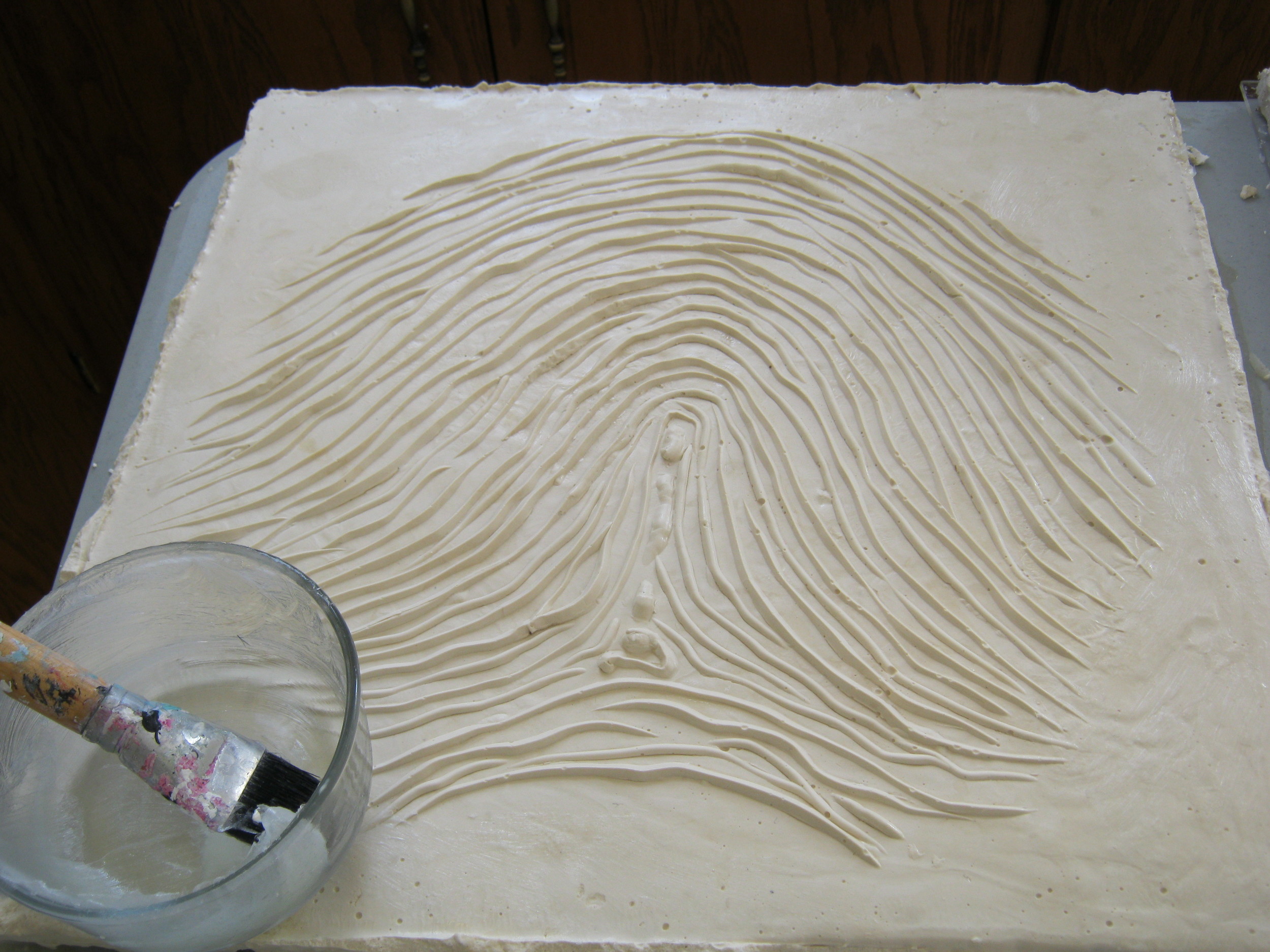 Cheater (work in progress-plaster molds)
The plaster molds were sealed with a clear varnish so they would not be porous. Vaseline, heated slightly in the microwave, was painted on in a thin layer to act as a release for the latex.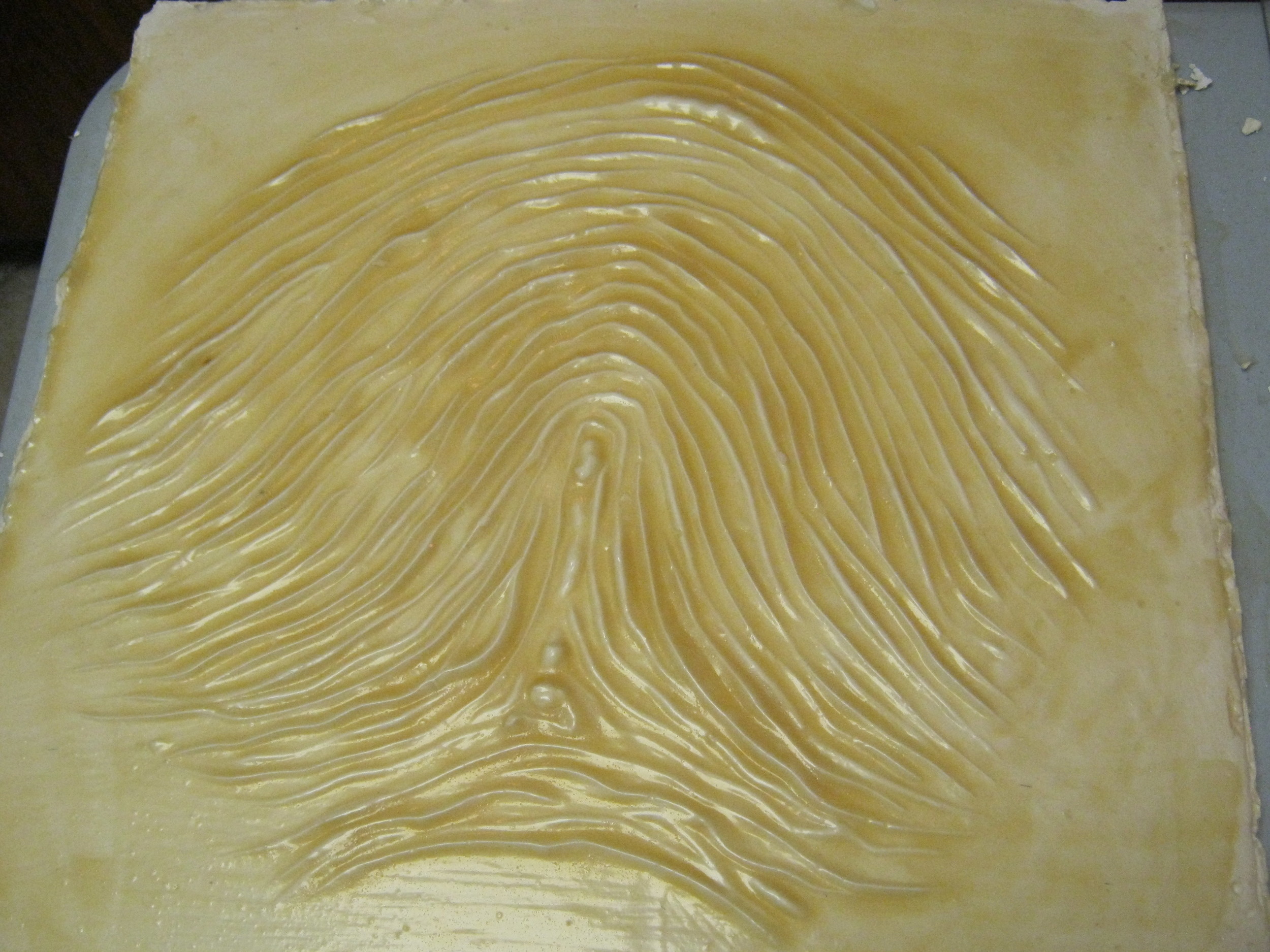 Cheater (work in progress-latex forms)
Layers of brushed on latex, over the sealed plaster mold.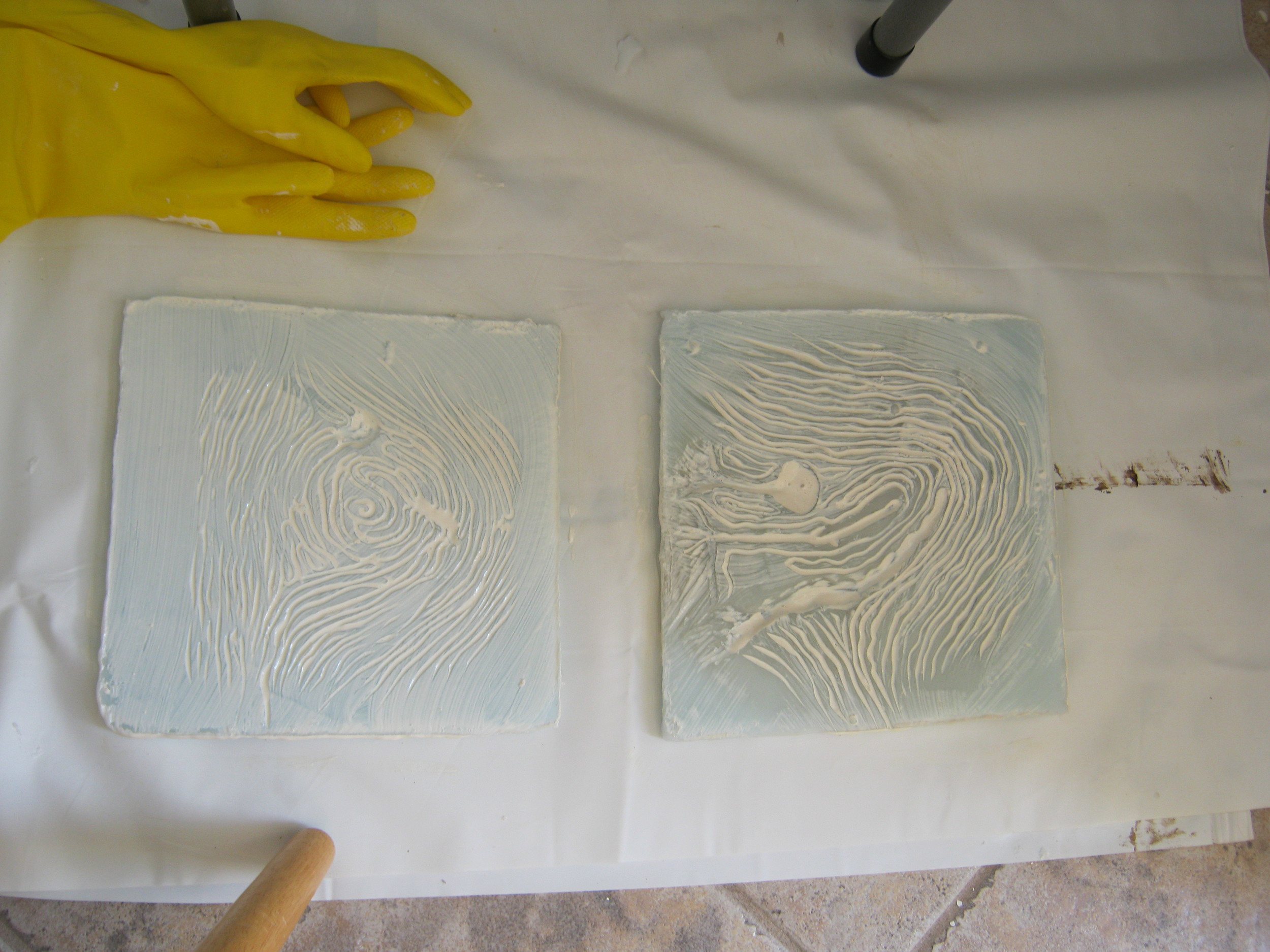 Cheater (work in progress-latex forms)
Forever experimenting, I also tried the brush on latex applied directly onto the wax carvings. It was slower to dry than on the plaster, but still useable as a finished piece once it was gently pulled from the wax.